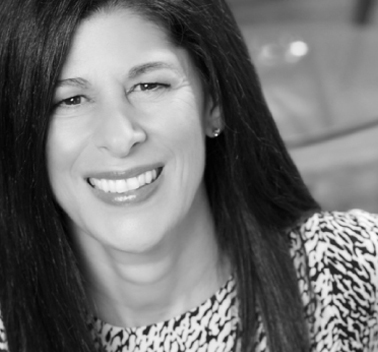 LINDA FARHA
Linda Farha, an experienced communicator, and marketer with some of Canada's most respected mid-sized organizations, knows how to deliver bottom-line results in today's fast-paced environment. During her 20-year tenure in the corporate world, she devised successful strategic solutions for both national and international organizations. Linda's energy, entrepreneurial nature, and ability to understand specific organizational needs and budgetary constraints, allows her to deliver optimal marketing and communications strategies. She created Zenergy Communications driven by a seasoned team of entrepreneurial spirits with complementary skills to support all marketing and communications needs.
Her experience is vast and includes media and investor relations, branding, license development, sales management, customer relations, and international business development. Her last tenure in the corporate arena was as Vice-President of Boomerang Tracking where she helped bring the company to a #1 ranking in the Deloitte & Touche Canadian Technology Fast 50 Awards Program. Linda has also worked in Italy where she assisted in the development of business and marketing strategies for European enterprises. Her industry background ranges from high-tech services (automotive), financial services (insurance), to retail (clothing/food) and fashion (manufacturing).
Linda was the volunteer president of the Farha Foundation - Quebec's largest AIDS fundraising organization for over 10 years. She is trilingual and holds a bachelor's degree in Mathematics for Commerce from York University and studied Graphics Arts Management at Ryerson University.
#FunFact: Linda has modeled professionally, danced with former Prime Minister Pierre Elliott Trudeau, gone shopping with Diane Keaton, and completed an expedition to the Antarctic.
Founder & President
SARAH R. HOODSPITH
With over 20 years of experience in MARCOM, Sarah R. Hoodspith has established herself as expert to recon with. Throughout her diverse career, she has excelled in nearly all aspects from brand development, public, media and investor relations, art direction, to digital and social media, event management.
Her career began in the high-tech industry working in MARCOM and design, within the year she was leading the marketing department. She then joined a financial communications agency where she led media/investor relations, event planning, corporate communications and competitive analysis for more than 10 publicly traded companies in a variety of industries. Falling in love with the fast-paced agency environment, she took on the challenge of managing an emerging design firm where she helped in the development of B2B and B2C advertising campaigns and the strategic growth of the company.
In 2003, Sarah joined Zenergy Communications and has been an integral part of its expansion. Her responsibilities as Director include developing integrated MARCOM campaigns, and business development.
Sarah holds a Bachelor of Commerce degree in Marketing and Human Resources, from the John Molson School of Business, Concordia University. She frequently lectures about brand evolution and client engagement, sits on the marketing and organizing committees of numerous government and not-profit organizations, and volunteers her time and expertise for charities across Canada.
#FunFact: Sarah is a co-owner of Quebec-based winery/distillery, CARONE. The company's products have been served to the British, Japanese and Belgium monarchies, two Canadian Prime Ministers, numerous foreign diplomats, and boasts an international client list.
Director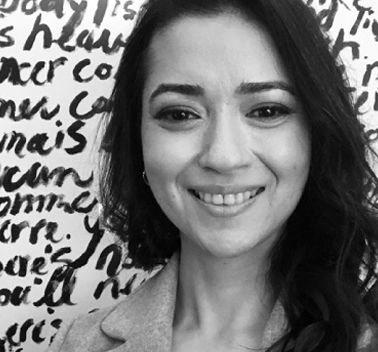 SHEHLA SHAHID
Shehla Shahid is a design specialist with 16-years of experience in providing imaginative and creative communication solutions for businesses, companies, brands, and individuals. Prior to moving to Canada, she worked in the advertising internationally for both McCann Erickson and Dentsu. Shehla has helped shape the visual communications of multinational brands including Mondelez, Nokia, Suzuki, and Shell with her creative and innovative design skills.
In 2019, Shehla joined Zenergy Communications' creative team and she now holds the role of Senior Art Director. She is responsible for the strategic development of creative concepts (including highly challenging ones) and brings them to life visually by creating innovative designs across various mediums, including illustrations, video content, digital, and print.
Shehla has also participated on industry panels and juries, and she has mentored final-year design students through sharing her experience and providing constructive feedback on their projects.
#FunFact: Shehla is a voice-over artist and can be heard as the Interactive Voice Response (IVR) for a big telecom company.
Senior Art Director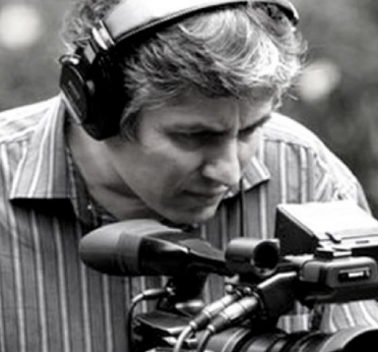 ISRAEL BONEQUI
Israel Bonequi is a Creative director, producer, and cinematographer with over 20 years of experience. Israel has led all Zenergy Communications' video production projects for nearly 20 years.
From an extensive background in music and visual communications, Israel specializes in commercial and corporate video production. Some of his recent work include award-winning PSA campaigns like #keeptellingpeople with the Creative Coalition, VH1's Save the Music and the Ann Cooper Foundation, The New York Emmy nominated TV series LUNCH NYC and Dylan's Lunch Box; the award-winning documentaries Running with a Purpose, LUNCH the film and Healing Magdalene. He has also created hundreds of commercials and video content for clients like Bombardier, Lightspeed, The State of Qatar, Jaguar Land Rover, Mitsubishi Heavy Industries ,Melanoma Research Alliance, the Canada Council for the Arts, The Daily Wire, Joe Torre Safe at Home Foundation, Atmosphere Communications, The Michael Bolton Charities, Qatar Airways, The Andre Agassi Foundation, HELP USA, Bristol-Myers Squibb Canada, R-Baby foundation, BNP PARIBAS, The Italian Trade Commission and much more.
Some of the projects recently produced or directed by Israel feature personalities like Tim Daly, Wanda Sykes, Cheryl Hines, Boris Kodjoe and Nicole Ari Parker, Susan Sarandon, Adrian Grenier, Alan Alda, Charles Grodin, Andre Agassi, Jordan Peterson, US Senators Richard Blumenthal, Andres Ayala, Jr. and Andrea Stewart-Cousins, The Right Honorable Brian Mulroney, SNL's Kenan Thompson, Curtis Granderson (NY Yankees), Chris Capuano (LA Dodgers), Eric Young Jr.(NY METS), Grammy Award nominee Ne-Yo and others.
#FunFact: Israel is a member of the National Academy of Television Arts & Sciences (EMMY) New York Chapter and serves as a judge for the Emmy Awards and The American and International Business Awards.
Creative Director, Video Production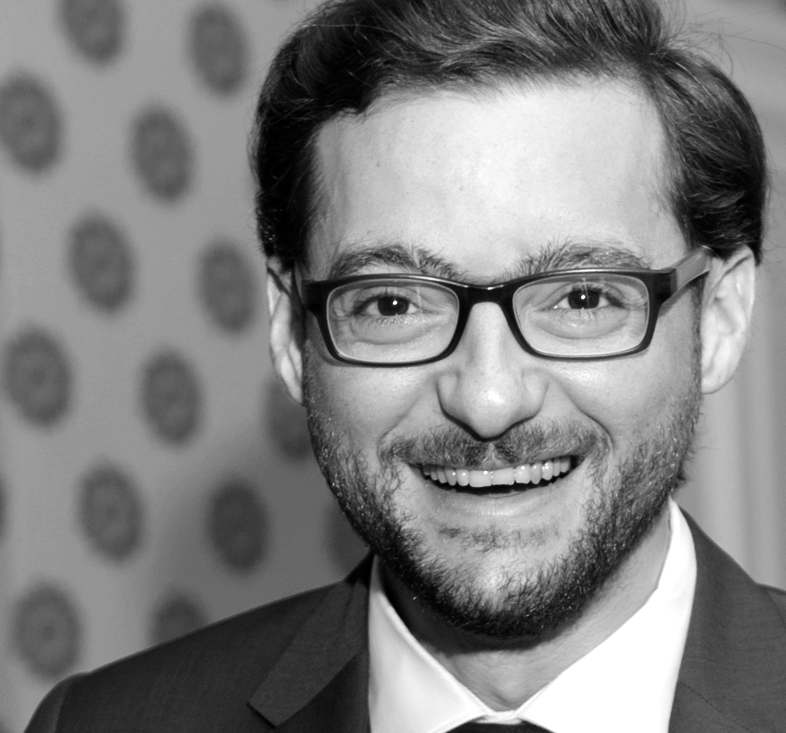 AHMAD AL-HIDIQ
Ahmad is a digital venture builder and growth strategist who has launched dozens of products and businesses over the past 20 years across four continents. He supports early-stage founders and business owners providing them with operational and advisory services helping them build their products and services and launch in digital environments. At Zenergy, Ahmad's ability to foster a positive work environment is the backbone of his management style when leading the company's web development team.
#FunFact: Ahmad is an angel investor and advisor and sits on the board of multiple start-ups across the globe.
Senior Manager, Digital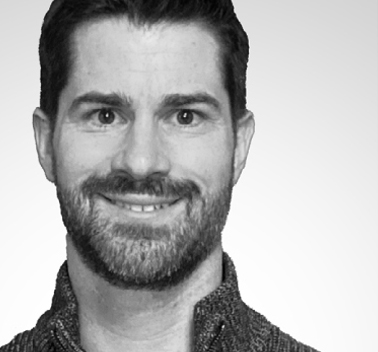 JEFF MORIN
With approximately 15 years in advertising and marketing, Jeff's career has focused on performance--based digital marketing while leading agency-¬side strategy and execution for top Canadian and global brands, including HP, Kia, OLG, the Government of Ontario, Canon Canada, Microsoft, and Comwave. He has extensive experience across various industry verticals, from ecommerce and brick-and-mortar retail to non-profit, finance, telecommunications, and more. At Zenergy, Jeff has been responsible for developing digital marketing strategies including Search Engine Marketing, digital ad buys, and analytics for more than 10 years.
Jeff has been a guest speaker for the ICA's CAAP program, a panelist for the IAB's Data to Insights course, and has previously sat on the IAB's Mobile, and Data Analytics committees.
#FunFact: Jeff modeled in a single fashion show as a child whereby he pretended to faint so that he didn't have to participate.
Senior Consultant, Digital Specialist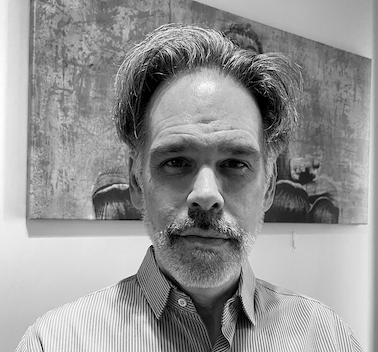 FRANÇOIS KALOS
François Kalos has over 25 years of experience in financial communications and investor relations. An entrepreneurial spirit, skilled generalist, and strategic thinker, he has helped numerous companies in various sectors tailor their message, in both English and French, to their target audiences, always with a focus on value creation. Prior to dedicating himself to consulting in 2007, he worked mainly for investor relations firms and mining companies. Francois began his career at the Montreal Stock Exchange as an issuer and market surveillance analyst. He holds a Bachelor of Business Administration degree from HEC Montréal.
#FunFact: Francois lived in Rwanda for several years, and toured the Ngorongoro, Serengeti and Tsavo parks in a VW Beetle!
Senior Consultant, Investor Relations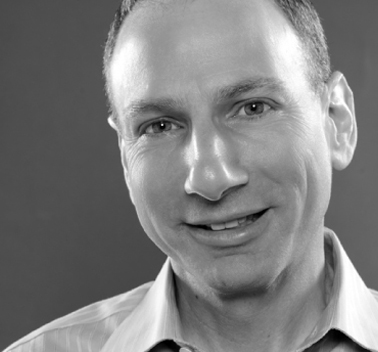 ED WEISS
Ed Weiss is a multi-dimensional strategist with over 30 years of experience. His background in media planning for some of the world's largest brands means he really understands having his feet to the fire and making sure every single media dollar is spent wisely.
Ed joined Zenergy more than 15 years ago, working across virtually all industry sectors including CPG, consumer services, retail, entertainment, B2B and more. He has planned and purchased all media including digital, broadcast, print and out-of-home and has also immersed himself in numerous non-media marketing programs like promotions, partnerships, events, sampling, and research.
Ed is actively engaged in new media models and is a veteran industry member whose counsel is sought by clients and industry associations alike. He is a former member of the Interactive Advertising Bureau's Agency Council and served with The Canadian Out of Home Marketing & Measurement Bureau (COMMB) for over eight years, including three years as Research Committee chair. He also chairs a local media agency association that brings together senior media executives to build upon the power of the collective.
#FunFact: Ed loves to cycle and has embarked on several biking tours that have brought him to some of the most iconic roads in North America and Europe.
Senior Consultant, Media Strategist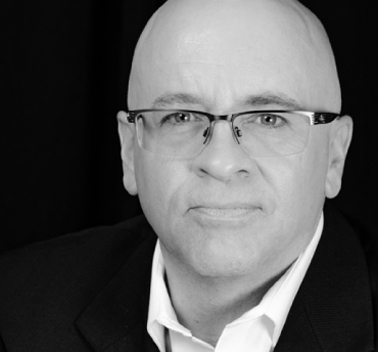 SYLVAIN TURNER
A graduate of the Université du Québec à Montréal with a Master's in Creative Literary Studies , Sylvain Turner has been active in the field of advertising and communications for close to 20 years. After an initial foray into journalism, he went on to work as a copywriter with various advertising and branding agencies, an experience that led him to translation, a field where he immediately distinguished himself.
Over the past 10 years at Zenergy, Sylvain has applied his French copywriting, translation, and linguistic quality control talents to a wide range of communication tools on behalf of our clients.
He has worked with prestigious companies such as Jobboom, Bell Canada, Grand & Toy, Campbell Canada, Health Canada, St. Lawrence Cement, NanoQuébec, and SFL, Partner of Desjardins Financial Security
#FunFact: Lyricist, poet and literary columnist, Sylvain published In extremis - a collection of poetry. This critically acclaimed book has been reprinted three times and translated into English. When he is not writing, Sylvain enjoys running and participating in marathons.
Senior Consultant, French Content Development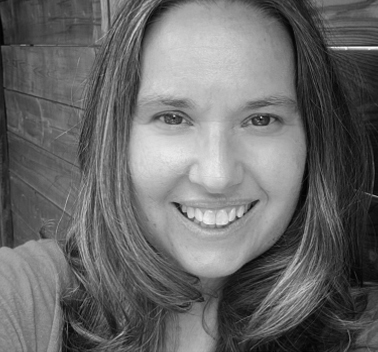 MARIE BACH
A Certified Managerial Accountant, Marie has been instrumental in the strategic growth of numerous small to medium sized businesses and has sat on the Board of Directors for a not-for-profit organization. Marie's main responsibilities at Zenergy are to analyze financial information to develop efficient use of resources and procedures, provide strategic recommendations, and maintain business and financial solutions.
#FunFact: Marie is an avid amateur photographer snapping photos of her travels, family and pets.
Controller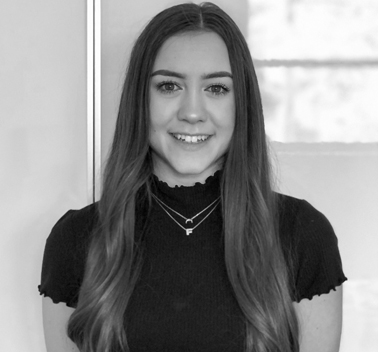 FELICIA BOTTOS
Felicia Bottos cultivated her creativity while studying at the Ontario College of Art & Design University where she completed an undergraduate degree in Graphic Design. Felicia has channeled her passion into the role of Account Coordinator at Zenergy where she works closely with senior staff to ensure that projects are delivered on time and exceed expectations. Adept in creating designs to suit the needs of each client, Felicia is also part of Zenergy's creative team, where she assists in the production of visual content for digital, print, and social platforms.
#FunFact: Felicia is a 'flyer' in competitive cheerleading.
Account Coordinator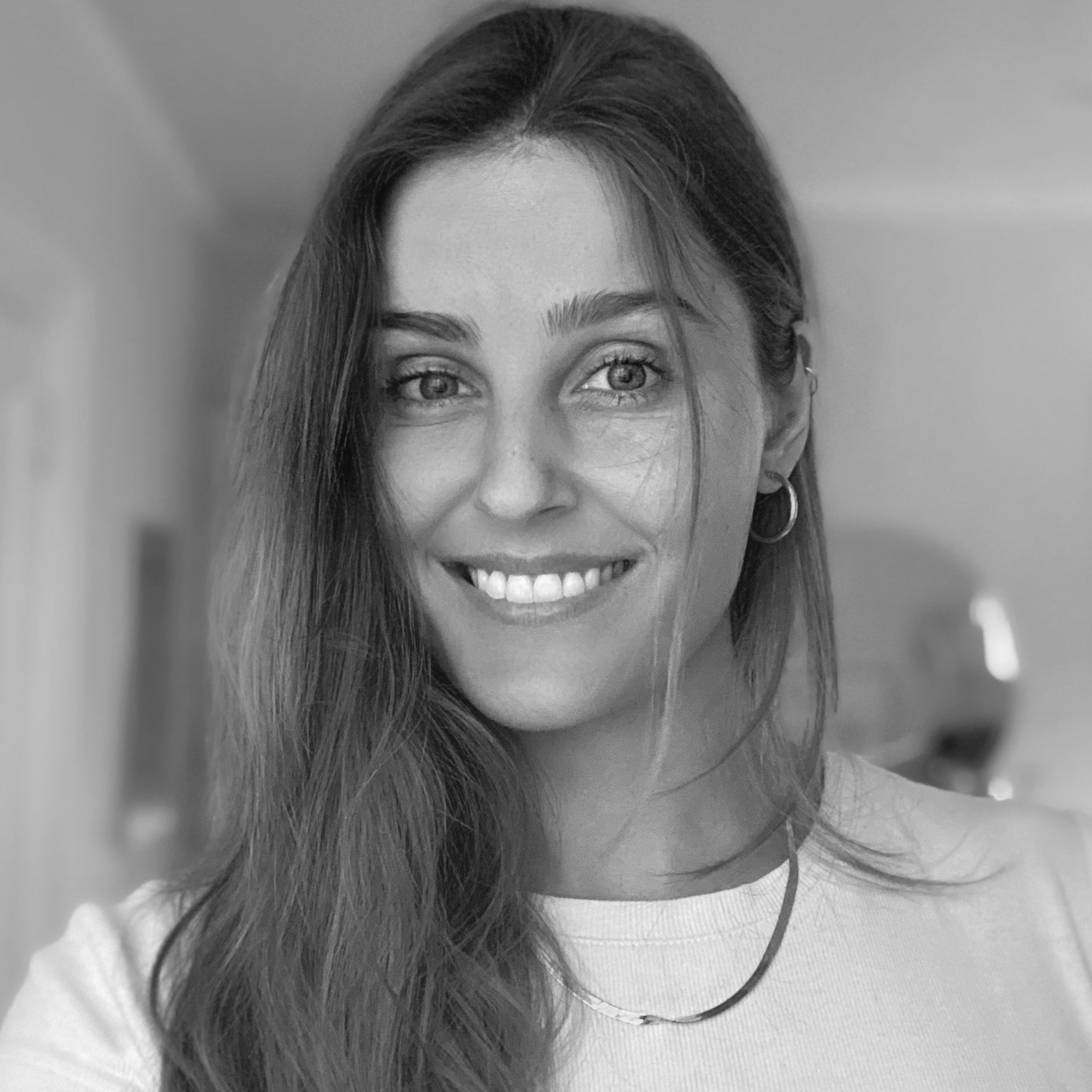 ELSPETH POULSON
Elspeth has extensive experience in marketing and digital media, specializing in PR and communications. She attended Queen's University where she obtained a BAH in Film and Media and developed her passion and expertise in communications and visual storytelling. Eager to expand her knowledge and stay at the forefront of the rapidly evolving digital landscape, she pursued a Master's degree in Digital Media from the Toronto Metropolitan University.
After graduating in 2017, Elspeth launched her own marketing and digital media business helping clients with everything from social media to blog writing and executing marketing campaigns. She then joined the Zenergy Communications team as their senior project coordinator and works with clients to ensure their PR and marketing initiatives are on track, leading creative content development for articles, social, media pitches, website and everything in between.
#FunFact: Elspeth is a practicing musician in Toronto, playing guitar and singing at local establishments. Throughout her time at Queen's she played in a band and performed at multiple charity events.
Senior Project Coordinator