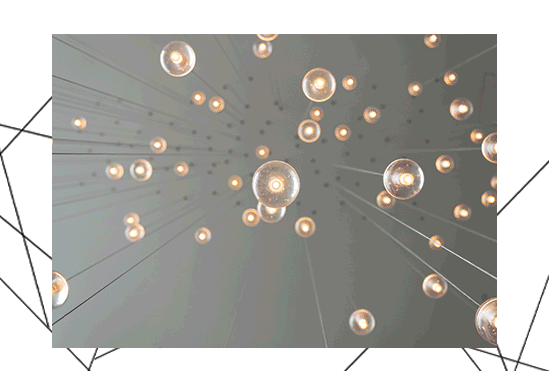 August 8, 2023
Volume 10, Edition 2
#ProInsights: The Power of UGC Campaigns
User-Generated Content (UGC) marketing campaigns encourage your customers to create content related to your brand, products, or services. UGC can be a powerful tool to build authenticity and trust, as well as to create a sense of community around your brand.
LEGO's #RebuildTheWorld campaign aimed to inspire creativity and imagination through UGC by encouraging brand enthusiasts of all ages to share their innovative creations on social media. By showcasing the endless possibilities of LEGO bricks, the UGC campaign fostered a sense of community and playfulness, while reinforcing the company's brand values. This campaign not only generated a wealth of UGC, but also strengthened the emotional connection between the brand and its customers.
As businesses continue to explore new ways to connect with their customers, leveraging UGC can be a key strategy for driving growth, enhancing brand visibility, and fostering meaningful relationships with consumers.
#Poll: What type of content are you most likely to engage with?
#Zenergy20: Here is some of the work that we're proud of!
Innovative Marketing Methods
Innovation in marketing is important for identifying current and future target markets, introducing unique products and services, as well as increasing customer satisfaction and confidence when selecting a product/solution. It keeps a customer's market, experience, and needs top of mind from ideation to execution.
Here are five popular methods:
Rebrand: The act of changing a brand's logo, packaging, target market, or mission based on market research.
Retain: Marketers may choose to launch customer loyalty programs, coupons, offers, exclusive content or products, or customer memberships to encourage brand loyalty and word-of-mouth advertising in order to create and retain customer relationships.
Educate: Create a content strategy plan that focuses on educating consumers about your industry, its leading products, and your services.
Expand: New and expanded partnerships can increase a company's number of potential customers, stretch a product or service's reach, and influence marketers to envision new ideas for further expansion and innovation.
Personalize: Using marketing data to create more personalized experiences increase feelings of belonging and loyalty, which help build consistent and satisfied customer relationships.
What We're Reading
Please share what you're reading by tweeting #FGFreads or DM us.
Branding to Engage with Changing Customers
For the first time in 10 years, Jell-O has rebranded to a new visual identity, but why? Jell-O is the 18
th
 Kraft Heinz brand to get a refresh over the last three years amid an industry-wide trend that has seen marketers update their visual looks to engage with changing consumers. The rebrand, which will be rolled out across the Jell-O's entire portfolio starting this month, features a new visual identity that positions it for a new generation of parents with a modern aesthetic that nods to its playful, colorful roots. Kraft Heinz debuted its first master brand identity in June 2020, and the company has since rebranded 
Oscar Mayer
, 
Kraft Mac & Cheese
 and 
Kraft Singles
, among other products. Heinz also unified its global creative strategy under one 
brand platform
 for the first time in its over 150-year history.
#Poll:
Are you considering a rebrand or simply a brand refresh within the next year?
Answer here
#ClientFeature: Curious Scarlet
Curious Scarlet
 is an ecommerce company dedicated to creating holistic wellness products for women. Their mission is rooted in exploring one's femininity as well as encouraging self-care without guilt. Their line of products ranges from Gua Sha face tools to stimulation accessories and everything in between.
#FGStory: Supermoons, Saturn and 100 Shooting Stars: August is for Stargazing
August might just be the best month of all for stargazing in the northern hemisphere. With the most famous reason to stay out all night during August is the annual Perseid meteor shower to see up to 100 shooting stars per hour under ideal sky conditions.
Here's what to see in the night sky for the remaining of August:
Perseid Meteor Shower: Pre-dawn hours of Sunday, August 13, all-sky
Summer Triangle: Any night this month, straight above
Summer Milky Way: Any night this month, in the south
Super Blue Moon: Wednesday, August 30, rising in the east
Saturn at Opposition: Sunday, August 27 (rising in the east, setting in the west)
Took a photo that you are proud of?
Send it
along and our team will select amongst those submitted to be featured in our next newsletter.