February 5, 2021
Connected TV is Elevated TV Advertising
Connected TV (CTV) is the internet connected platform or service through which many people now watch TV. It encompasses watching videos on apps, on smart TVs, or on apps via over-the-top boxes that connect to TVs. Here are key facts:
Viewership has increased substantially in the last few years (now in over 70% of households) and will continue to grow as platforms and content continues to proliferate.
Ads take over the entire viewing screen and have over 90% video completion rates because closing them results in leaving the TV program.
Viewers are seeking long-form video content on non-traditional platforms, but still want the big screen TV experience.
Ads are non-clickable but there are ways of measuring effectiveness.
CTV delivers quality TV through the internet and not cable.
Setting Your Company Up for Success in 2021
After nearly a year of constant adjustments, here's what to focus on moving forward:
Drop improvising and start experimenting to determine what works and what to scrap.
Improved customer experience.
Build new partnerships that allow you to bring your capabilities to a wider market.
#FunFact
Cisco estimates that by 2022 a staggering 82% of all created content will be video. The average U.S. consumer now pays for four different streaming video subscriptions and 23% have added at least one new paid service since Spring 2020. Source: Cisco
#FGFStory | Whole Foods Launches "Gourmet Date for Good"
Whole Foods is using food retail to set a romantic and virtual mood for Valentine's Day with the launch of "Gourmet Date for Good". The event includes a series of three virtual live cook-along events to celebrate Valentine's Day weekend at home. Tickets are available by making a donation through Eventbrite to the Independent Restaurant Coalition, a US-based grassroots organization formed by chefs and independent restaurant owners that advocates for the 500,000 local restaurants and bars affected by COVID-19.
What We're Reading
The Unexpected Influencers
Beauty, fashion, and travel are all industries that dominate influencer marketing. However, these aren't the only brands that can benefit from influencer marketing. Brands are partnering with niche influencers to tap into highly engaged communities and are consequently benefiting from strong social proof. Don't underestimate the power that a specialized influencer can bring to your marketing strategy.
Diet-focused Influencers
With more than 60% of Americans restricting at least one nutritional component from their diet, this audience is huge. Influencers developing content surrounding topics on gluten/allergy-free products, meal prep, and nutritional counsel have a followership that is extremely loyal.
"Cleanfluencers"
A new category of influencers has taken the internet by storm with videos of them tidying up their homes in videos that, in some cases, have reached millions of views.
Looking to partner with an influencer? Contact us at info@zenergycom.com.
Reddit Gains Traction Among Brands
Reddit is becoming a testing ground for digital advertisers, however it is essential that thoughtful targeting, strategic creative, and the right tone is used to engage with the platform's opinionated users. Direct-to-consumer bidet company Tushy integrated the platform into its marketing after a test ad saw a 4.5 times return on ad spend.
Need help with your social strategy? Contact us at info@zenergycom.com.
Eight DTC Trends to Watch in 2021
While the broader industry outlook remains uncertain, one thing is clear: digitally native brands will continue to adapt and evolve. Here are eight trends that Retail Dive is watching in the DTC space.
More traditional retailers enter the DTC arena.
Digitally native brands see the value in physical retail.
DTC brands extend their category reach.
Tech-savvy consumers will be drawn to DTC brands.
Securing funding could be easier, at least for some.
Exit strategies get more complex.
Leadership turns to retail vets as founders step back.
Brands will continue to struggle with profitability.
Italian Alps Pop-Up Restaurant in NYC
One of the restaurants located in an NYC Eataly has launched a pop-up called Baita in Manhattan's Flatiron district offering diners a socially distanced, climate-controlled restaurant experience using solar-powered Privé pods, styled like a classic Italian ski resort.
PROJEX® by pop-up go
While pop-up go is dedicated to executing brick-and-mortar activations successfully, our team has developed a complete digital program called projeX® to assist brands in creating online experiences with the same goals in mind. Interested in being one of the first brands on projeX? Contact us at info@popupgo.com.
Looking to pop-up? Let us help you find the perfect space! Contact us at info@popupgo.com.
Brands Looking for Spaces
A golf simulator brand is looking for a 1,000-3,000 sq. ft. space with a 11'+ ceiling height in the Greater Toronto Area from November 2021 to April 2022.
A home décor brand is searching for a 1,000 sq. ft. space from April to July 2021 in downtown Oakville, Ontario.
A successful pop-up restaurant brand is looking for a +/- 500 sq. ft. space for a single-day activation in Maryland, Bethesda, preferably on Bethesda Ave.
A beauty, cosmetic, personal care brand is searching for 10,000 sq. ft. in Calgary.
Let us know if you have a space that fits the bill, and we can bring your vacancy to life with this exciting pop-up activation! If you're a match contact us at info@popupgo.com.
Pop-Ups in Action
Read about recent and upcoming pop-ups and pop-ins that we love.
"The only place that success comes before work is in the dictionary." – Vince Lombardi
Recent Blogs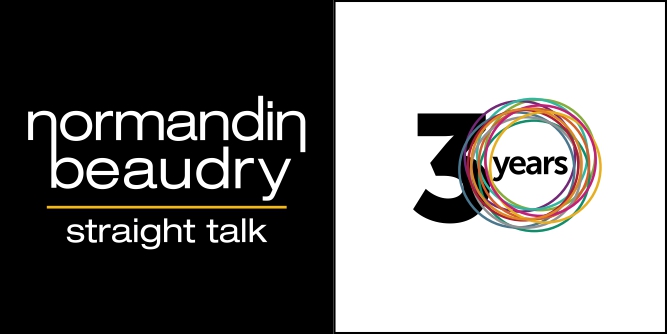 May 15, 2023
#Normandin Beaudry's Total Rewards Communication Practice Becomes the Largest in the Canadian Industry with the Addition of Three Key Members
Read more