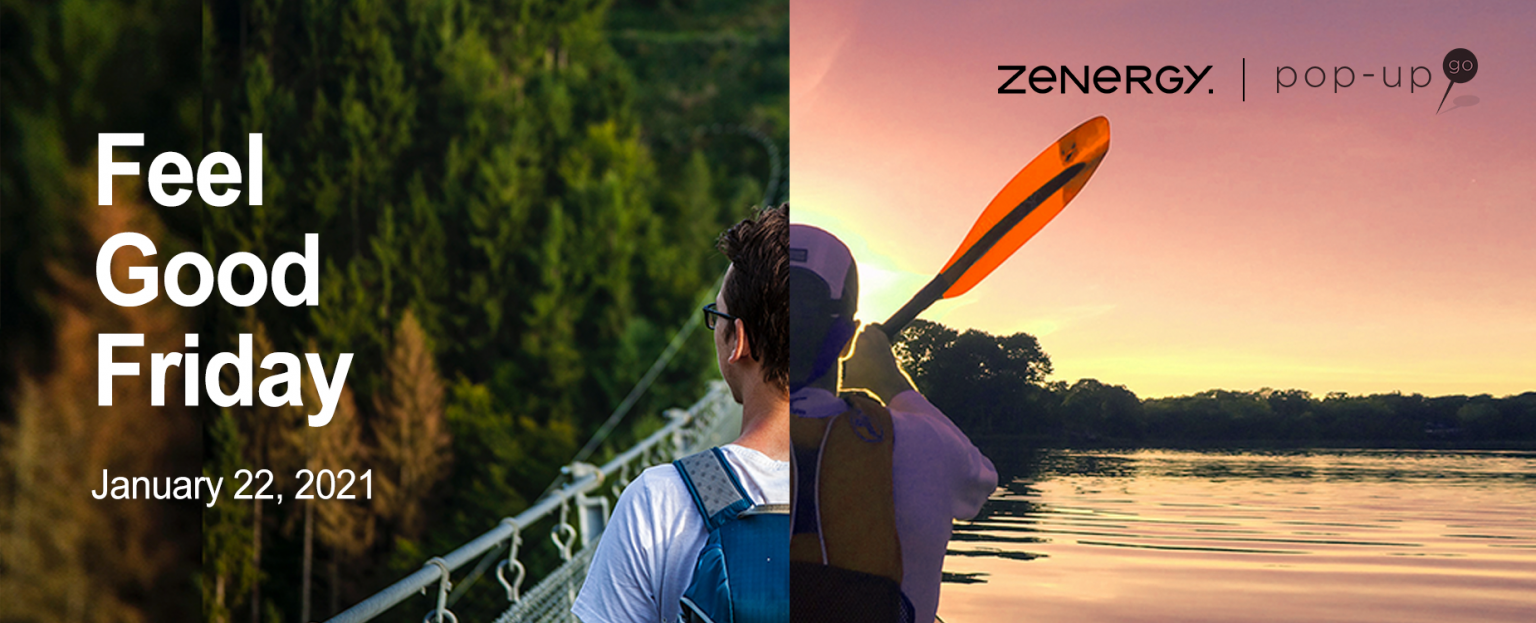 January 22, 2021
Three Tips to Avoid WFH Burnout
How to leave work at the door when you don't leave your home.
As millions of employees around the world have shifted to remote work, many are finding afternoons blending into evenings, and weekdays into weekends, leaving a sense of little time off. So, how can we "leave our work at the door" if we are no longer going out the door?
Maintain physical and social boundaries by putting on work clothes, and assumin that you've commuted from home to work while in your home office.
Establish boundaries on time usage and find a work-life balance that suits you best.
Focus on prioritizing your most important work.
#FunFact | Zoom has more than 300 million daily meeting participants. (Zoom, December 2020)
Improve your Virtual Presentation Skills
When conducting a webinar as a virtual keynote speaker, talking into a camera with no one else around can be uncomfortable. Here are some quick tips to improve your presentation skills:
Make sure the room you are presenting from has proper lighting, good audio, stable internet connection, and don't forget to check ambient the noise.
Look directly into the camera when speaking.
Tell your story and share compelling facts, ask provocative questions, and relate to your audience through personal anecdotes.
Support your presentation with images and slides that offer a feast for the eyes – use technology to keep your audience engaged.
Choose solid-colored clothes that flatter your skin tone. Take Coco Chanel's advice and keep accessories to a tasteful minimum
Remember, practice makes perfect.
#ClientNews
The results are in and Zenergy delivered! Zenergy worked with Saniflo, a manufacturer of above-floor plumbing and pumps, on media relations in Canada targeting #B2B and #B2C and here are the results for 2020:
Reach of 41,915,144
136,278,292 Impressions
#mediarelations #exceedingexpectations
#FGFStory | First Grader's Sales Pitch
A Facebook video of first grader Allie Shroyer making a Girl Scout cookie sales pitch through a doorbell camera has gone viral and the little girl has now sold 600 boxes online.
YouTube Launches Next Phase of Direct Shopping Options
YouTube has announced that it is testing a new way for people to easily discover and purchase products featured in videos. Contributing creators in this pilot project can add product tags to their videos. Viewers can then see a list of featured products by clicking the shopping bag icon. From there, viewers can then explore each product's page to learn more and purchase. YouTube is currently piloting the program with a limited number of creators, with the new tags visible only in the US.
#FunFact | 30% of online buyers claim they would purchase directly from Pinterest, Facebook, Twitter, Instagram, or Snapchat. Source: Savemycent.com
Barbie Pivots to Become a Lockdown Favorite
With Mattel's supply chain shut down, retail outlets forced to close and stay-at-home directions across the globe, the Barbie brand spotted an opportunity to carve out a deeper role in children's day-to-day lives through digital means. Early in the COVID-19 crisis, Barbie invested in its already growing YouTube channels and online streams to ensure it was reaching the right audiences.
Barbie became a 'vlogger' on YouTube where she hosts everything from dance battles with Ken to makeup tutorials. She partnered with Netflix launching various animated adventure movies. Mattel created a playroom hub on their website and Barbie created lots of content around that to provide tips for parents as well as teachable moments and entertainment for little ones. Barbie's gaming app, Dream House Adventures, based on its flagship dollhouse the app lets kids design and play in their own virtual space, surpassed 71 M downloads.
Four Major Trends in Digital Marketing
Consumer behavior will change permanently post-pandemic.
Businesses will be forced to embrace the digital transformation.
Brands focusing on social, environmental and ethically responsibility will flourish.
Influencer marketing will solidify its position as a key channel for consumer brands.
Need help with your digital strategy? Contact us at info@zenergycom.com.
Brick and Mortar is not Dying — It's Evolving
2021 the year of agility!
Physical stores will continue to exist, but their purpose is shifting drastically. This change is being experienced both from a customer experience and an operational perspective. Here are some examples:
Dick's Sporting Goods is launching its Public Lands store concept, with two locations opening this year. Public Lands will focus on outdoor adventure and living leveraging consumer trend towards outdoor activities such as camping, hiking, biking, kayaking, and fishing.
Lululemon has leverage its acquisition of Mirror to create shop-in-shops in 18 of its US stores to test and learn how to refine their in-store selling experience and evaluate the require physical transformation of its existing brick-and-mortar stores.
"Digital and omnichannel — particularly curbside pickup and other contactless services — grew to represent 50% or more of some retailers' sales in 2020."
— Farla Efros, President HRC Retail Advisory
#TrendAlert | Comfort First Footwear
Comfort has quickly become a top priority, especially when it comes to footwear. Complete your WFH wardrobe by switching those heels out for some slippers in 2021. Searches for the product category are up as for the following categories: slingback 410%, open toe 82%, boot 61%, and slippers 56%
Check out the Mr. Sunshine x Stubbs & Wootton slipper collaboration from Vince Guzzo aka Mr. Sunshine.
PROJEX® by pop-up go
While pop-up go is dedicated to executing brick-and-mortar activations successfully, our team has developed a complete digital program called projeX® to assist brands in creating online experiences with the same goals in mind. Interested in being one of the first brands on projeX? Contact us at info@popupgo.com.
Looking to pop-up? Let us help you find the perfect space! Contact us at info@popupgo.com.
Brands Looking for Spaces
A home décor brand is searching for a 1,000 sq. ft. space from April to July in downtown Oakville, Ontario.
A sustainable shoe manufacturer is looking for a 500-1,000 sq. ft. space in the Santa Monica, Abbot Kinney and Venice Beach (Main Street) areas for February and March.
A successful pop-up restaurant brand is looking for a +/- 500 sq. ft. space for a single-day activation in Maryland, Bethesda, preferably on Bethesda Ave.
A tween/teen fashion brand is looking for a 1,000 sq. ft. space in Maryland's Bethesda area for a 5-day pop-up at the end of March.
A beauty, cosmetic, personal care brand is searching for 10,000 sq. ft. in Calgary.
A local coffee roaster is looking for 800-1,000 sq. ft. space in Calgary for winter 2020/21.
Let us know if you have a space that fits the bill, and we can bring your vacancy to life with this exciting pop-up activation! If you're a match contact us at info@popupgo.com.
Pop-Ups in Action
Read about recent and upcoming pop-ups and pop-ins that we love.
"Each new day is a blank page in the diary of your life. The secret of success is in turning that diary into the best story you possibly can." ― Douglas Pagels
Recent Blogs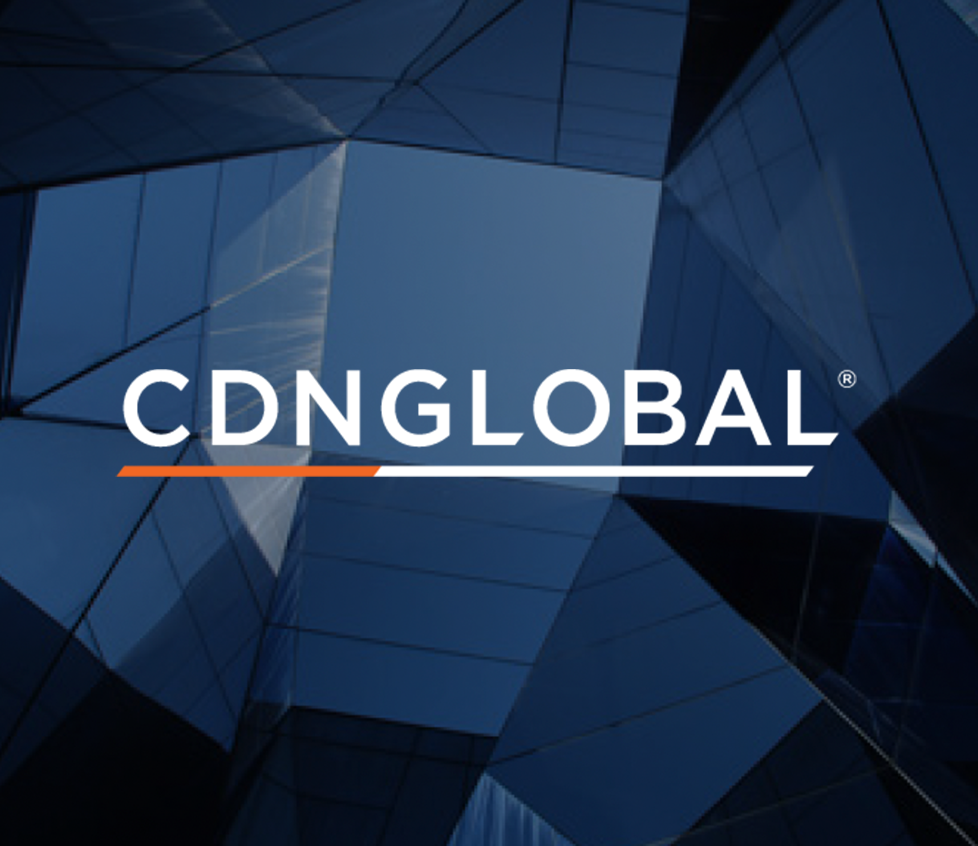 November 22, 2023
#CDNGLOBAL® Completes Canada-Wide Operations Goal With the Opening of its Toronto Office
Read more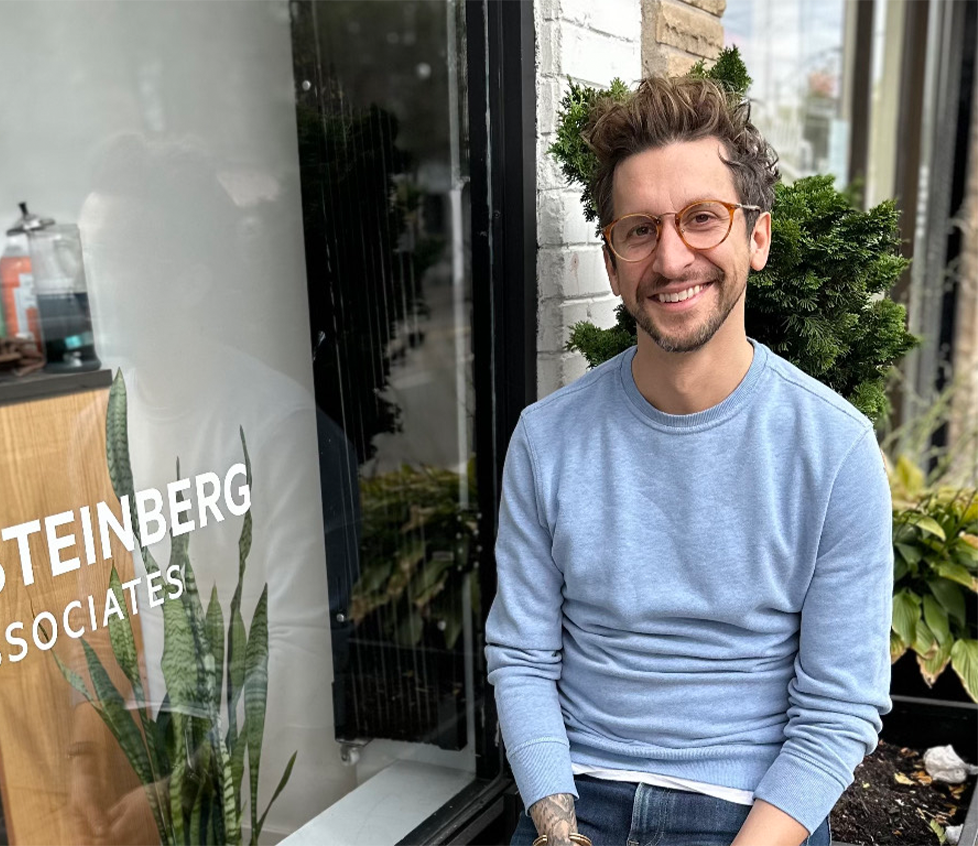 November 16, 2023
#Renowned Stylist, Benjamin Raine Honours John Steinberg's Legacy at Western Harbour Castle Award Show
Read more