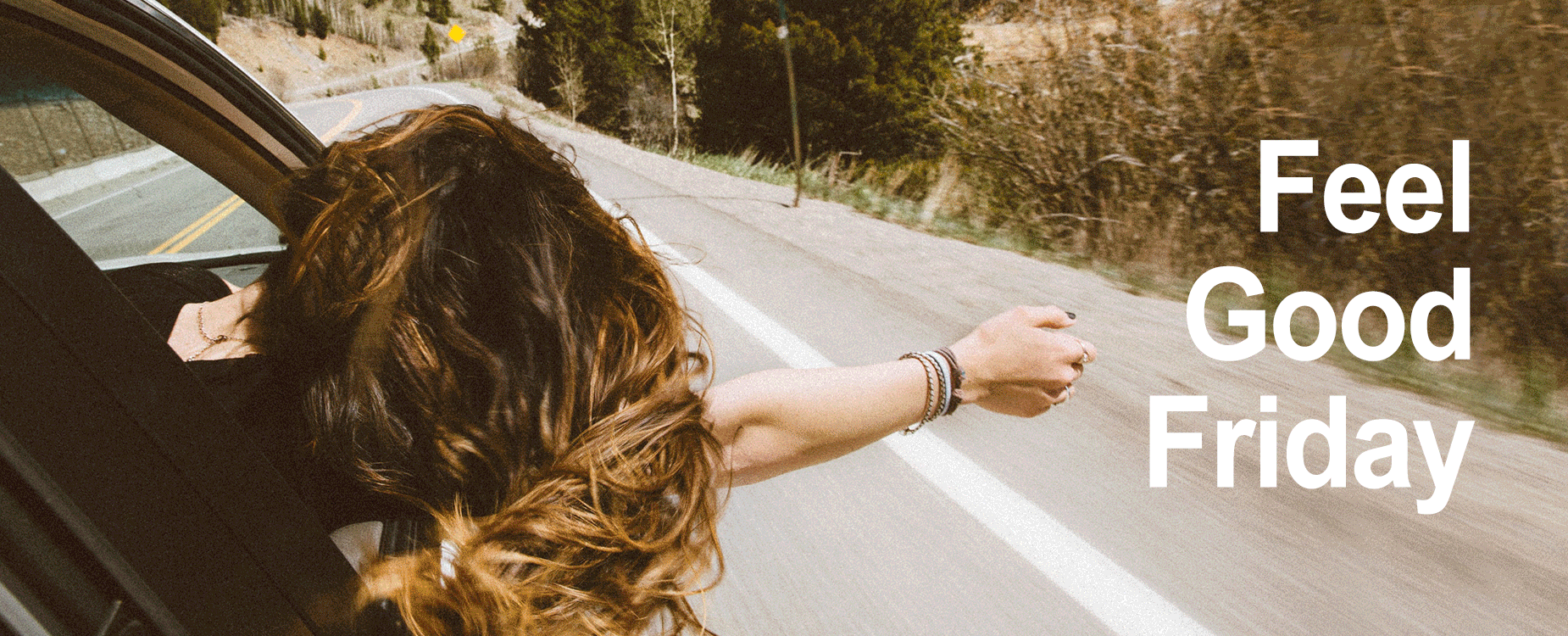 April 16, 2021
How many mentions did we get? Media Monitoring
Media monitoring is a fundamental tool for any business as it lets marketers stay up to date on their company's reputation. It also provides insights on the competition as well as overall industry trends.
Here are 7 key tips for effective media monitoring:
Know why you are monitoring.
Determine where your audience is active.
Identify key words/phrases to be monitored.
Listen before you speak.
Delegate someone to respond when necessary.
Leverage influencers.
Use the right tools.
Need help with media monitoring? CONTACT US!
Infographic: The rise in social shopping
Social media is driving a shift in e-commerce habits with 54% of those surveyed by Bazaarvoice saying they've shopped via Instagram and 38% from Facebook during the past 12 months as compared to 18% and 15% respectively prior to the pandemic. While 77% surveyed say they've purchased directly from brand sites (up from 72% pre-pandemic), 75% of shoppers say they're "very influenced" to purchase products via social media. Check out the infographic.
Nine Ways to use Social Media to Connect with Journalists
Communicators need to be effective at creating and developing connections with different members of the media, from journalists and editors to producers, and everyone in between. One effective way to do so is by sharing eye-catching content on their social media feeds including videos.
Consider these tips for connecting with media pros on social media platforms:
Engage with their content.
Mention relevant social media posts in your pitch.
Share relevant content from your industry.
Look for connection points in their feed.
Communicate naturally.
Stick to appropriate platforms.
Share journalist work.
Reach out through your personal account.
Keep engaging, even when you have nothing to pitch.
#FGF Story: Busch Dog Brew Wants to Hire Your Dog as Chef Tasting Officer
Busch Beer says it wants to pay your dog $20,000 to taste test its new canine-friendly brew. The company announced that it's hosting a contest to hire a four-legged "Chief Tasting Officer" for their popular Busch Dog Brew.
What We're Reading
Every Friday, we share some of our interesting reads. Please share what you're reading by tweeting #FGFreads
Gartner: 63% of Marketers Struggle with Personalization Tech
According to consulting firm Gartner, about two-thirds (63%) of digital marketing leaders said they continue to struggle with personalization. A key challenge is implementing newer technologies like artificial intelligence (AI) and machine learning (ML) to support customer acquisition and retention. Only 17% of marketing leaders are using AI/ML broadly, despite the fact that as 84% said the technologies enhance the ability to deliver real-time, personalized experiences. A main barrier to adoption of AI/ML is trust in the technology, but that hurdle can be overcome with increased usage.
Need help with your digital transformation? CONTACT US!
Female Drivers use Tiktok to Promote Trucking Industry
Several female truck drivers have attracted large followings on TikTok by sharing what their job is like. The purpose of their postings is to encourage other women to pursue careers in trucking. "I like to show that you can still be feminine in a male-dominated field, and a lot of people like to see that," says Tierra Allen, also known as the "Sassy Trucker".
Webinars of Interest
April 21 @ 2:00 PM EDT | Digital Transformation in Retail
For retailers, a digital transformation plan is now a must-have to drive value for both brands and customers while creating competitive advantage and driving growth. Sporting goods retailer, Sports Basement, shares their success stemming from the use of a digital technology solutions developed by Savantis. The platform was used to re-imagine the online and in-store customer experience, build a stronger supply network, and empower staff and employees with tools and technology that create seamless integration of front and back-office functions for greater visibility and decision-making, in real-time. Discover their story in this live #SAPInsider expert webinar, taking place April 21 at 2:00 PM EDT. Registration is free, but mandatory.
April 28 @ 11:00 AM EDT (French) + 1:30 PM EDT (English) Insights into the "New Work" Megatrends in Retail
Hettich Canada has dedicated a 30-minute webinar session on sharing new ideas, concepts and inspiration for retail spaces. A new generation of retail design provides clear added value for shop and interior fitters, retailers and customers. During their April 28 webinar, Hettich will present highly practical concepts for a wide variety of applications that are easy to execute and completely individual in terms of design. Registration is free, but mandatory.
Curated Mixed-Use Real Estate
Hudson's Bay Co. is embarking on an ambitious plan to upgrade its flagship properties in Canada. The retail group announced that it will build a 25-story office tower of about 1 million square feet, as well as "transform" its existing retail space in downtown Montreal. The mixed-use real estate project is expected to be underway by 2023, with its completion targeted for 2027. According to president and CEO Iain Nairn, the development will include a "curated assortment" of merchandise in a "digitally connected store with elevated service".
Space Wanted: Orange County, California
An event group is searching for 2,500-7,000 sq. ft. of space in Orange County in mid-June for two-weeks to host a special event with a spooky theme. Are you a match? CONTACT US.
#TrendAlert Cow Print
According to the Fall 2021 runway, cow print is here to stay! The mooody animal print was spotted on jackets, bucket hats, boots, and skirts during recent fashion shows and there are 48K average weekly web searches for cow print. Tops (24%), swimwear (19%), handbags (11%), intimates (9%), and pants (5%) are the most popular cow print product categories, and the trend is anticipated to continue to grow over the next six month. Want to host a pop-up inspired by this trend? CONTACT US!
28,000 sq. ft. in the GTA Wanted!
Looking for a space with a minimum of 28,000 sq. ft. for an arts and entertainment group. The brand is looking to transition from pop-up to permanent and it is looking for its forever space in Toronto. Are you a match? CONTACT US.
Toronto Spaces Looking for Brands
Whether it is for a few hours or a few months, pop-up go provides organizations across North America with a range of available spaces for pop-up activations. Check out these feature spaces in Toronto:
Two-storey space with a combined 800 sq. ft. located at Queen and Peter available immediately.
Beautiful 3,000 sq. ft. move-in-ready space in the heart of downtown located adjacent to Toronto's Yonge-Dundas Square at one of the city's busiest intersections.
Storefront with large windows and exposed brick. 4,400 sq. ft. over two stories located on Queen and Bathurst Streets.
projeX by pop-up go
The latest offering from pop-up go, projeX by pop-up go is a virtual pop-up marketplace and online shopping destination that connects consumers to a diverse variety of small businesses, boutiques, and local retailers, allowing them to discover high-quality, exclusive, and interesting finds. Brands can sell directly to consumers, create virtual pop-up stores, or host digital experiences – all in one place. It's a great way to launch a new product, test a new concept, or simply build an online presence.
Pop-Ups in Action
Read about recent and upcoming pop-ups and pop-ins that we love.
Food Entrepreneurs + Spaces Wanted
Want to launch a food brand or open a ghost kitchen? Perhaps you have a kitchen space and are looking to connect with food entrepreneurs?
We are looking to connect food brands and spaces. CONTACT US.
Downtown Toronto or Vaughan Space Wanted
A food brand looking for 500-1,000 sq. ft. in a high foot traffic location in the downtown core of Toronto, North Toronto or Vaughan during the summer months.
There are approximately two thousand islands across the globe.