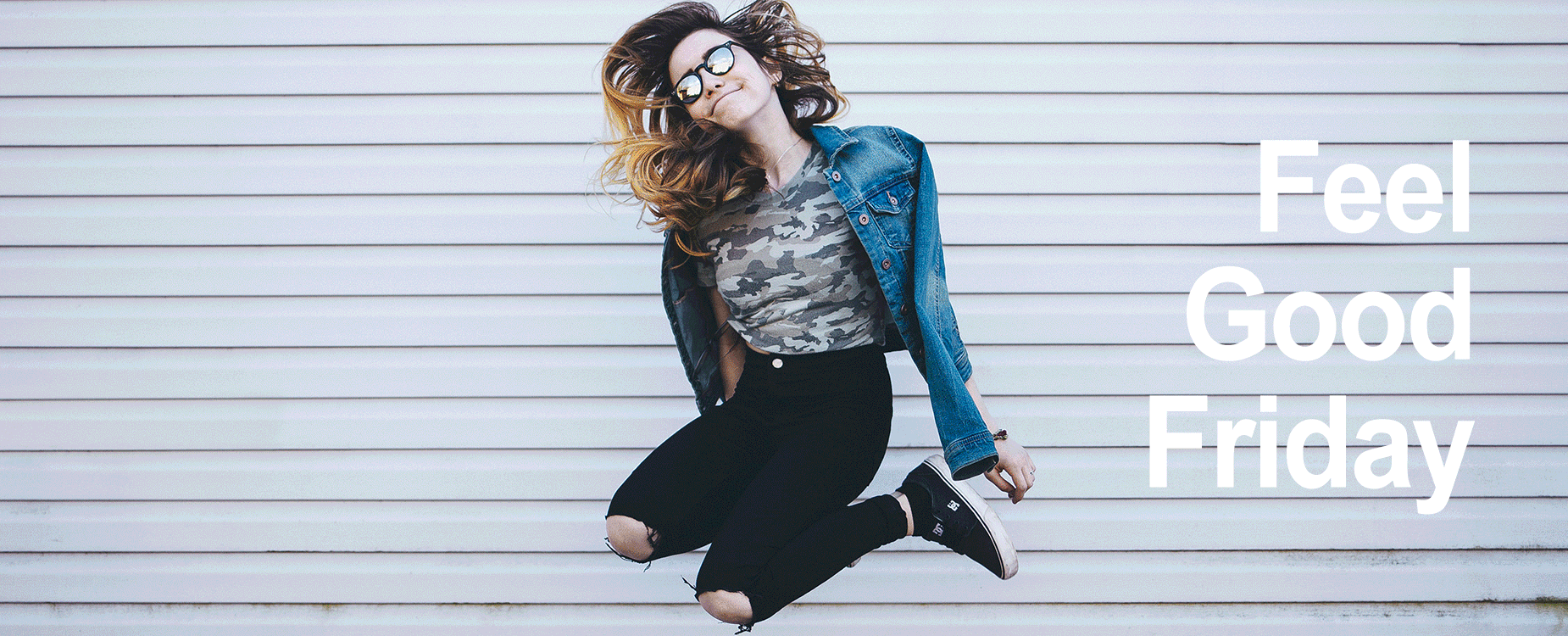 April 9, 2021
Eight Traits Extraordinary Leaders Have in Common
Having interviewed some incredibly special people, from professional athletes and Olympians to business titans and pioneers, to leaders of government, philanthropists, and entire communities, Chief Executive Magazine recently put together a list of eight intriguing commonalities that lead to personal, societal, and business success.
A personal mission or purpose.
Embrace and take advantage of interdependence with others.
Are efficient learners.
Are undeterred by their mistakes.
Are inclined to be optimistic.
Are confident, but not overly confident.
Are willing to work hard.
Respond well to challenges.
Bottom-Lining Your Meetings
One of the most critical skills leaders can learn is the art of bottom-lining, getting to the underlying or ultimate outcome quickly. Concise communication is important for a variety of reasons. In groups, it ensures more voices can come to the table with information that elevates the discussion. Bottom-lining keeps everyone engaged in the issue or topic at hand, and it allows people to move from their stories into defined action. It can also help individuals deliver more powerful feedback and have meaningful discussions that get to the root of issues.
Here are a few simple steps to successful bottom-lining:
Speak less – After 30 seconds, pause, ask a question, and allow others an opportunity to contribute.
Find appropriate ways to be heard – The conversation is about sharing ideas, it's critical to ensure you keep everyone on track.
Use multiple facilitation tactics – Examples include providing agendas and materials in advance, offering time in meetings for silent reflection/idea generation, and pausing to ask questions.
Stay on track – Lead the conversation by sharing important information or making your point as opposed to waiting until the end.
Get comfortable with silence.
How To Get "Newsjacking" and "Trendjacking" Right
Newsjacking and trendjacking is the practice of creating content around breaking news or a new trend to drive brand visibility, user engagement, and online traffic. But using newsjacking to increase visibility and brand interest may backfire if not done well.
Here are some guidelines to remember:
Ensure the themes connect well with the values your company stands for.
Research the trending news well before jumping at it. The facts must be accurate and the topic not too sensitive to comment on.
Keep a tab on your peers to ensure you are not repeating something others have already said.
Timing is critical. Something which is breaking news today may not elicit reader interest after 10-15 days. If you want to drive traffic through newsjacking, act fast.
Publishing content purely for the sake of publicity without tying it to your brand values can come across as insincere.
#FGF Story: Tide Enlists Celebrity "Cold Callers" For Sustainability Push
Tide detergent brand is promoting the environmental benefits of washing clothes in cold water with a campaign starring rapper Ice-T and wrestler "Stone Cold" Steve Austin. The campaign includes several spots showing the duo making cold calls to celebrities like Annie Murphy and Mark Messier encouraging them to save money on their energy bills by using cold water. Other celebrities included in the "Tide Cold Caller" campaign include Mr. T and Vanilla Ice. The spots are running across broadcast TV, online video, digital, social, radio, and in-store. Check out the video.
What We're Reading
Every Friday, we share some of our interesting reads. Please share what you're reading by tweeting #FGFreads
Effective Influencer Marketing
Looking to tap into the power of influencer marketing to maximize your social media marketing efforts? Influencer partnerships can have a huge impact on campaign success, especially on more creative, visual platforms like Instagram. The right collaboration could give your brand a major boost.
Tap into Customer Creativity – Utilize user generated content (UGC) and influencer content through campaigns to boost engagement and brand resonance.
Find Happy Customers and Share Their Stories – Consider celebrating happy customers by using their experience stories to better connect and communicate about your business.
Use Branded Content Ads – Facebook/Instagram's new branded content ads combine the improved resonance of influencer posts with the platform's ad targeting tools.
Interested in an influencer collab? CONTACT US!
#ProTip: The power of social media retargeting
Retargeting on social media is an important strategy for B2B marketers as it drives conversions and boosts brand awareness.
The Rise of CGI Influencers
Calvin Klein, Prada, and Coca-Cola are among the growing number of brands making use of computer-generated imagery (CGI) influencers to boost brand awareness and engagement. These digital influencers have the power to impact the lives, thoughts, and buying decisions of today's consumers and are likely more attractive to millennials and Gen Z-ers due to their novelty.
#FunFacts
72% of American adults have used social media platforms, a percentage that's stayed pretty consistent over the past five years, with YouTube the most popular site at 81%, followed by Facebook at 69%, according to a Pew Research Center survey. YouTube and Reddit experienced the most significant user growth since 2019 and those aged 18 to 29 favor, in order, Instagram, Snapchat, and TikTok.
Six Payments Trends
Last year was a transformational year for the payments landscape and customers across the age spectrum quickly adapted to digital, contactless payment channels as social distancing rules were imposed for public safety.
Below are the top six payment trends that gained traction last year and are set to evolve into mainstream payment models this year.
Deferred payments or Buy-Now-Pay-Later (BNPL)
Digital payments
E-commerce and embedded payments
Real-time payments and Automated clearing house (ACH) transactions
Peer-to-peer (P2P) payments
Cross-border payments
Read the full article.
Food Entrepreneurs + Spaces Wanted
Want to launch a food brand or open a ghost kitchen?Perhaps you have a kitchen space and are looking to connect with food entrepreneurs? We are looking to connect food brands and spaces. CONTACT US!
US Data Shows In-Store Visits + Foot Traffic on the Rise
The US is seeing a steady increase in in-store visits and foot traffic to retail and restaurant establishments for 2021, according to the data scientists at Zenreach. The 90-day trend going back to January 1 shows a 47% increase from where we were last year at the same time. While there have been some minor dips, the overall trend is constantly pacing upwards, showing a strong recovery for hard-hit retail and dining establishments.
Pangaia Pops In at Selfridges
Pangaia is kicking off its first physical retail experience with the help of UK department store Selfridges. Beginning this week and running through May 2, the sustainability-focused materials science and apparel company will occupy a temporary installation at Selfridges Corner Shop, a designated spot in the landmark London department store for brand collaborations and exclusives.
Toronto Spaces Looking for Brands
Whether it is for a few hours or a few months, pop-up go provides organizations across North America with a range of available spaces for pop-up activations. Check out these feature spaces in Toronto:
Two-storey space with a combined 800 sq. ft. located at Queen and Peter available immediately.
Beautiful 3,000 sq. ft. move-in-ready space in the heart of downtown located adjacent to Toronto's Yonge-Dundas Square at one of the city's busiest intersections.
Storefront with large windows and exposed brick. 4,400 sq. ft. over two stories located on Queen and Bathurst Streets.
#FunFact
Pittsburgh, PA has seen a 293.7% increase in in-store visits and foot traffic to retailers and restaurants for Q1 vs. the same period last year.(Source: Zenreach)
projeX by pop-up go
The latest offering from pop-up go, projeX by pop-up go is a virtual pop-up marketplace and online shopping destination that connects consumers to a diverse variety of small businesses, boutiques, and local retailers, allowing them to discover high-quality, exclusive, and interesting finds. Brands can sell directly to consumers, create virtual pop-up stores, or host digital experiences – all in one place. It's a great way to launch a new product, test a new concept, or simply build an online presence.
Pop-Ups in Action
Read about recent and upcoming pop-ups and pop-ins that we love.
Downtown Toronto or Vaughan Space Wanted
A food brand looking for 500-1,000 sq. ft. in a high foot traffic location in the downtown core of Toronto, North Toronto or Vaughan during the summer months.
"Sometimes when you lose your way in the fog, you end up in a beautiful place! Don't be afraid of getting lost!" Mehmet Murat Ildan
Recent Blogs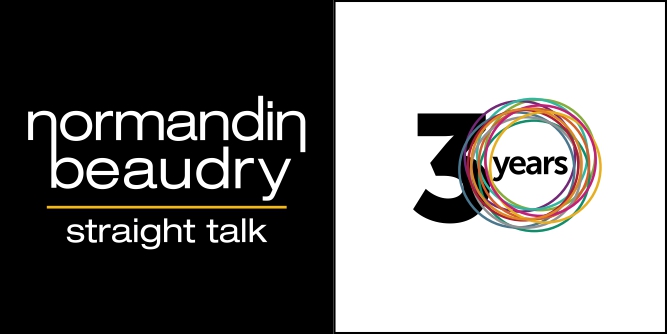 May 15, 2023
#Normandin Beaudry's Total Rewards Communication Practice Becomes the Largest in the Canadian Industry with the Addition of Three Key Members
Read more