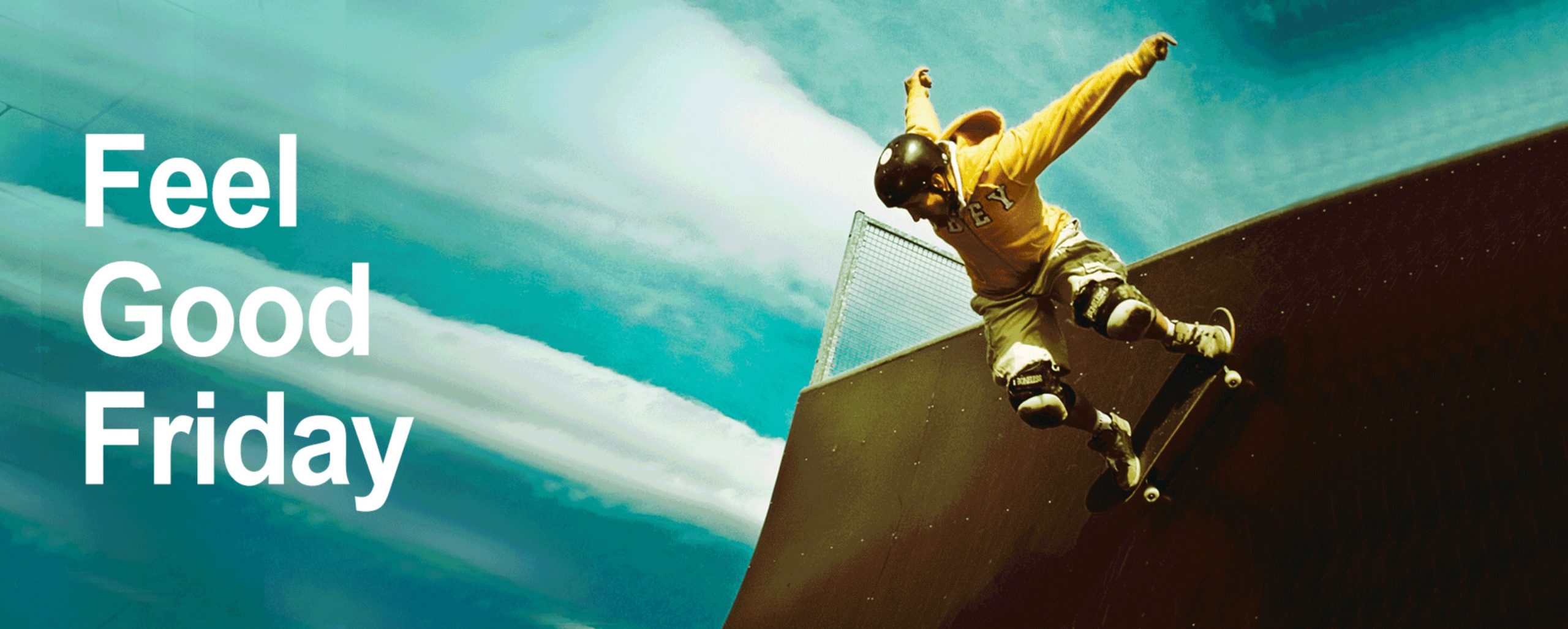 June 18, 2021
How PR is Playing a Crucial Role in the Evolving B2B Landscape
B2B companies face fierce competition in securing customers, partners, employees, and investors and that battle has pushed them to rethink elements of their communications strategy. One of the most critical tools for any B2B company right now is third-party validation. Potential customers want to hear what current clients have to say about them and one of the most powerful PR stories is one recounted.
#FunFact
A recent study by ON24 shows that two-thirds of marketers polled are finding the most success by changing their communication style and messaging.
Need help with your PR outreach? Contact us!
#ProTip
A press release may announce a product launch or major event, but it's the unique pitches to reporters crafted by PR specialists that will secure the stronger stories.
Are Zoom Negotiations Here to Stay?
Work-from-home policies, travel restrictions, and a redefining of the buyer-seller relationship in an era of technological advancements all point to a reduction of face-to-face supplier interactions. As the post-pandemic workplace evolves, video conferencing platforms like Zoom will continue to be the tool used for enhanced supplier communication. But how do you negotiate via video? Here are some tips:
Build a wide-scale video presence with critical suppliers. Expand video meetings to include logistics, operations, planning, and field representatives.
Take control of the negotiation process. Buyers should be the ones organizing the meetings, creating agendas, and driving the discussion.
Get back to business. Recovering from the pandemic-driven downturn is dependent on overcoming constraints in the supply chain and that's where effective management is critical. Negotiation is more important than ever.
#FGFStory Feline Cat Burglar Story Resonates with Cat Lovers
Oregon resident Kate Felmet put up a sign that said: "MY CAT IS A THIEF" in an effort to return gloves, hats, and other items stolen by Esme, her black feline. A photo of the sign next to a clothesline where Esme's booty was hanging for neighbors to retrieve went viral with over 45 million likes on Twitter, sparking other pet owners to chime in with their own tales of cat burglars they've known and loved.
What We're Reading
Driving Growth with Social Listening
Social listening is the process of monitoring social media channels, news, blogs, forums, and the rest of the web for mentions of your brand, competitors, product, or any other keyword.  Here are some reasons why social listening matters:
It focuses on the online world.
It's budget-friendly.
It's multi-functional.
Social listening can help with market research, finding influencers, ensuring perfect customer service, finding outlets for PR, and link-building opportunities for SEO. It increases brand awareness, finds leads, finds online conversations to join in, increases engagement, and helps with researching competitors.
Need help with your social listening? Contact us!
"Part of social listening's allure is the ability to learn what consumers are thinking in real-time." Tara Weiss, Adweek
Podcasts are Coming to Facebook
Facebook is planning to start rolling out its podcast product at the end of June and eventually add a feature that will allow listeners to create clips from their favorite shows. This update comes as Facebook begins a legitimate push into audio. Mark Zuckerberg hosted the first Live Audio Room in the US this week, and in April, the company also announced plans for a feature called Soundbites, which will be live within the News Feed.
#FunFact
The global podcasting market size is US$9.3B and forecast to grow at a CAGR of 27.5% from 2020 to 2027. Source: Grand View Research
Brands Looking for Spaces
LA: A 10,000+ sq. ft. outdoor space is needed for an art exhibition.
Montreal: A private chef is looking for an Old Port location with a terrace.
New York: A beauty brand is looking for 1,500-2,000 sq. ft. on the street level in Soho.
Ontario: A sales center is looking for multiple locations in central (street locations) and rural (strip malls or enclosed malls) markets for 6-month pop-up sales offices, 1,000-2,000 sq. ft.
Ottawa: A fashion brand is looking for 900-1,200 sq. ft. mall location with a storage room.
Oakville / Toronto: A lingerie brand is looking for 1,500-2,000 sq. ft. to host a month-long pop-up. The space must have fixtures, changing room, storag,e and be air-conditioned.
Toronto: A luxury retail brand is looking for 2,500 sq. ft. in the Rosedale, Etobicoke, Summerhill, Yonge and Eglinton, or Bayview Village areas.
Toronto: Ghost kitchen spaces 500+ sq. ft. off Yonge near Eglinton or nearby dense residential areas.
Toronto: A Gen Z fashion brand is looking for 500-1,000 sq. ft. with a change room on Queen Street West, Koreatown, or on Ossington avenue.
Toronto / Vaughan: A food brand is looking for 500-1,000 sq. ft. in a high foot traffic location in the downtown core of Toronto, North Toronto, or Vaughan during the summer months.
IF YOU'RE A MATCH CONTACT US!
#TrendAlert Wearable Tech
Gadgets like fitness trackers and smartwatches are the most popular among US wearable owners, 63% of who own these sorts of devices.
Want to take advantage of this trend with a pop-up? CONTACT US!
Digital Transformation in Retail Continues to Accelerate
Neiman Marcus Group has launched a US$500M tech investment spree over three years. Its first of many moves is to snap up home and fashion SaaS platform Stylyze.Department stores, with declining revenues for decades now, have been missing out on the retail recovery taking place as the pandemic wanes across much of the globe and they are now looking to capitalize on this momentum through omnichannel initiatives.
"Today, consumers expect seamless, contextualized digital experiences across all channels. For retailers, a digital transformation plan is now a must-have to drive value for both brands and customers while creating competitive advantage and driving growth." Keith Hontz, CEO & President of Savantis and a retail digital transformation specialist.
Spaces Looking for Brands
Whether it is for a few hours or a few months, pop-up go connects diverse brands and businesses across North America with a range of available spaces for pop-up activations.
Check out these featured spaces:
Muskoka, Ontario: Back-of-house kitchen spaces are available in the Muskoka region throughout the summer.
Toronto: Mixed space property (residential/commercial) in
Liberty Village area is looking to host local businesses for a new pop-up initiative.
Toronto: Beautiful 3,000 sq. ft. move-in-ready space in the heart of downtown located adjacent to Toronto's Yonge-Dundas Square at one of the city's busiest intersections.
Toronto: Storefront with large windows and exposed brick. 4,400 sq. ft. over two storeys located on Queen and Bathurst Streets.
projeX by pop-up go
The latest offering from pop-up go, projeX by pop-up go is a virtual pop-up marketplace and online shopping destination that connects consumers to a diverse variety of small businesses, boutiques, and local retailers, allowing them to discover high-quality, exclusive, and interesting finds. Brands can sell directly to consumers, create virtual pop-up stores, or host digital experiences – all in one place. It's a great way to launch a new product, test a new concept, or simply build an online presence.
Pop-Ups in Action
Read about recent and upcoming pop-ups and pop-ins that we love.
"Everyone should be respected as an individual, but no one idolized."
Albert Einstein
Except for fathers, you can idealize your Dad.
#happyfathersday