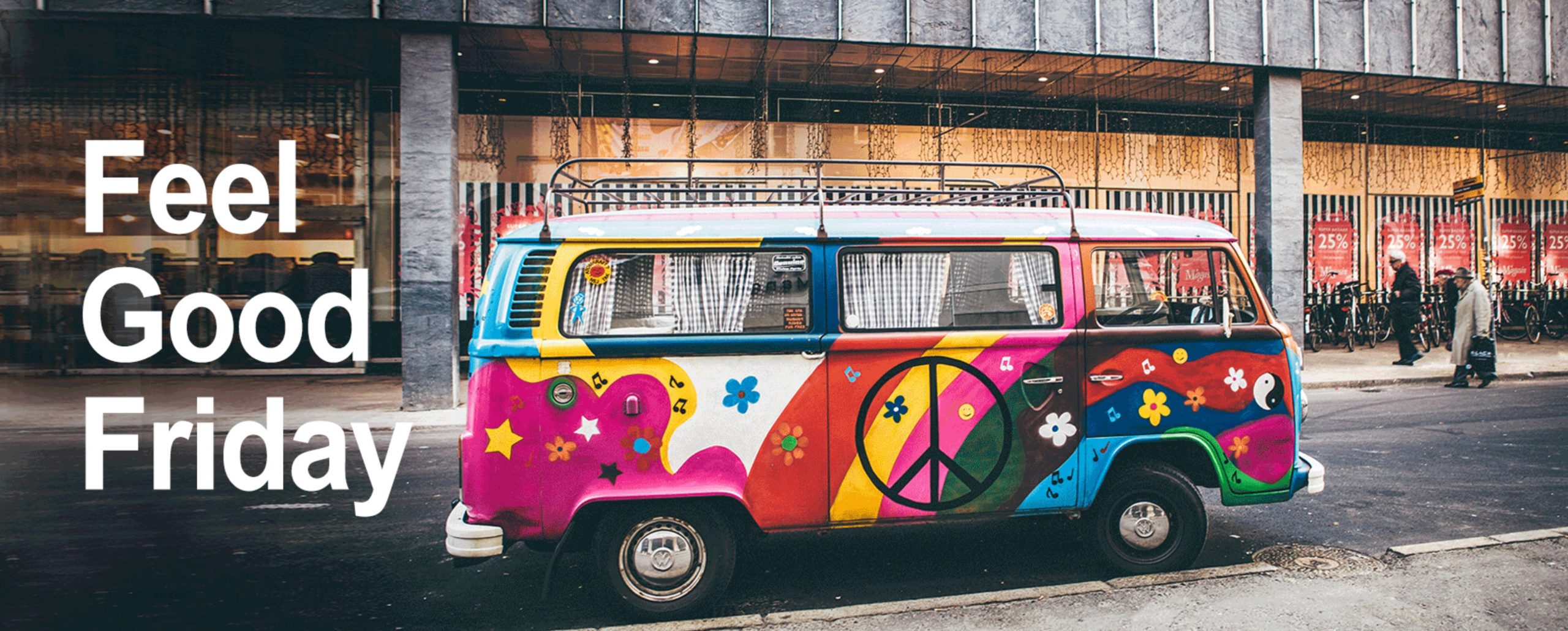 June 11, 2021
Over the past several years, Connected TV (CTV) viewership has been on the rise and with COVID-19 having kept people indoors more than usual, this trend has grown exponentially. Globally, CTV viewership is projected to maintain this trajectory as content continues to proliferate, making an investment in this medium a no-brainer for marketers. CTV advertising is the way of the future and is especially enticing as it provides more precise and cost-effective strategies for achieving digital marketing success.
Tips for Using Stock Images
Using stock images rather than undertaking a photo shoot can save a lot of time however, finding just the right photo can be tricky! Here are crucial tips for finding dazzling stock images:
Search across several websites.
Try different search terms to avoid stock photo clichés.
Pay attention to the emotions represented in the image.
Keep up with the times and trends.
Ensure that the image makes sense with the context of the messaging.
Make sure it fits into your visual strategy.
Ask yourself if the image represents your brand.
Do you need help defining your brand's visual strategy? Contact us!
#FGF Story: Oreo's Extraterrestrial Peace Offering
Oreo turned its cookie packs into extraterrestrial peace offerings ahead of the latest congressional UFO report release. The cookie company published a series of social videos around the product drop, while conducting Twitter polls to gauge the best snacks to share with any alien lifeforms. This social media-heavy promotion is tied to the release of a government report, commissioned by Congress, addressing unidentified flying objects (UFOs) in American airspace. The declassified findings are due to be submitted by June 29 and have attracted widespread public interest.
What We're Reading
Visually-Oriented Content Drives LinkedIn Engagement
LinkedIn offers a huge potential for businesses to reach a large community of professionals. To do this, brands need to engage. Research has found that a company's LinkedIn page can get higher engagement values by integrating either images or videos based on account size:
Under 5K: Use a mix of images and videos, and to increase your average engagement per impressions, integrate more articles into your social media planning.
5K – 10K: Focus more on images.
10K – 100K: Use primarily videos and supplement with images.
Over 100K: Opt for more images than videos.
#FunFact:
The average engagement rate per post on LinkedIn in 2021 is 0.35%, compared to Twitter at 0.03%, Facebook at 0.25%,and Instagram at 1.37%. Source: Social Media Insider
Netflix Enters eCommerce Fray as Subscription Growth Slows
Netflix is launching an online shop for branded merchandise to build on the gains its brand saw during the pandemic. Netflix.shop is also the company's first foray into connecting content with eCommerce, a trend that has affected the entire marketing landscape as brands attempt to shrink the sales funnel across a variety of digital platforms. It is available in the US and will rollout to other countries in the coming months. The debut collection includes limited-edition merchandise based on its shows, such as streetwear and action figures based on the anime series "Yasuke" and "Eden," along with apparel and decorative items inspired by "Lupin" made with the Louvre in France.
Brands Looking for Spaces
Montreal: Private chef looking for Old Port location with terrace.
New York: Beauty brand is looking for 1,500-2,000 sq. ft. on the street level in Soho.
LA: A 10,000+ sq. ft. outdoor space is needed for an art exhibition.
Ottawa: A fashion brand is looking for 900-1,200 sq. ft. mall location with a storage room.
Toronto: A luxury retail brand is looking for 2,500 sq. ft. in the Rosedale, Etobicoke, Summerhill, Yonge and Eglinton, or Bayview Village areas.
Toronto: Ghost kitchen spaces 500+ sq. ft. off Yonge near Eglinton or nearby dense residential areas.
Toronto: A Gen Z fashion brand is looking for 500-1,000 sq. ft. with a change room on Queen Street West, Koreatown, or on Ossington avenue.
Toronto / Vaughan: A food brand is looking for 500-1,000 sq. ft. in a high foot traffic location in the downtown core of Toronto, North Toronto, or Vaughan during the summer months.
Ontario: A sales center is looking for multiple locations in central (street locations) and rural (strip malls or enclosed malls) markets for 6-month pop-up sales offices, 1,000-2,000 sq ft.
IF YOU'RE A MATCH CONTACT US!
Seven Ideas for Marketing Your Mall on Instagram
Instagram is an intensely visual platform and has a relatively young and wealthy audience. This makes it the perfect fit to marketing malls. Here are a few marketing ideas:
Build loyalty programs.
Demonstrate community values.
Cross-promote different stores within the mall.
Be customer centric.
Test augmented reality and user-generated content.
Increase sales with Instagram-exclusive offers.
Boost seasonal sales figures with special events and offers.
Need help contecting with your audience on social media? CONTACT US!
Back-to-School Pop-Up
Following more than a year of remote and hybrid learning, most American families are finally preparing for a full return to the classroom this fall. As we approach one of the biggest spending seasons of the year, here are some #FunFacts:
19% of families have already gotten a jump start on their back-to-school shopping.
37% are planning to spend more than last year.
Source: Shopkick
Are you ready to host a back-to-school pop-up? CONTACT US!
"Young people are so much more into sustainability and DIY and wearing things that are unique. They don't want to buy cookie-cutter and all wear the same thing."
Marla Eby, Marketing Director, Goodwill Southern California
Women: Colorful patterns and standout accessories bring maximalism to the modern consumer.
Men: Relaxed silhouettes and floral-inspired hues bring a casual aesthetic to menswear this spring. Men are hoping to look fresh and put together, with minimal effort involved.
Beauty: Social-born style tribes have accelerated in the age of TikTok, driving new niche aesthetics to the forefront of our cultural zeitgeist. Think punk and goth undertones, subversive mullets, and black nail polish.
Spaces Looking for Brands
Whether it is for a few hours or a few months, pop-up go provides organizations across North America with a range of available spaces for pop-up activations.
Check out these feature spaces:
Muskoka, Ontario: Back of house kitchen spaces are available in the Muskoka region throughout the summer.
Toronto: Mixed space property (residential/commercial) inLiberty Village area is looking to host local businesses for new pop-up initiative.
Toronto: Beautiful 3,000 sq. ft. move-in-ready space in the heart of downtown located adjacent to Toronto's Yonge-Dundas Square at one of the city's busiest intersections.
Toronto: Storefront with large windows and exposed brick. 4,400 sq. ft. over two storeys located on Queen and Bathurst Streets.
projeX by pop-up go
The latest offering from pop-up go, projeX by pop-up go is a virtual pop-up marketplace and online shopping destination that connects consumers to a diverse variety of small businesses, boutiques, and local retailers, allowing them to discover high-quality, exclusive, and interesting finds. Brands can sell directly to consumers, create virtual pop-up stores, or host digital experiences – all in one place. It's a great way to launch a new product, test a new concept, or simply build an online presence.
Pop-Ups in Action
Read about recent and upcoming pop-ups and pop-ins that we love.
"A goal is not always meant to be reached; it often serves simply as something to aim at." – Bruce Lee
Recent Blogs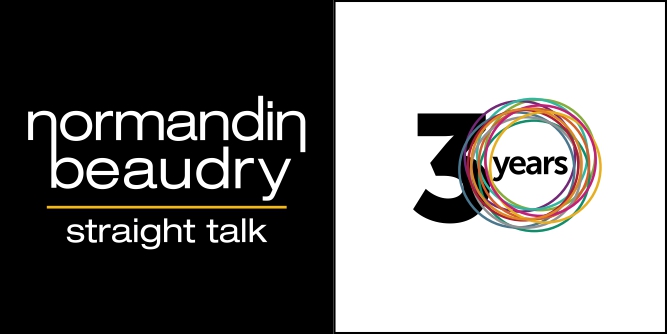 May 15, 2023
#Normandin Beaudry's Total Rewards Communication Practice Becomes the Largest in the Canadian Industry with the Addition of Three Key Members
Read more