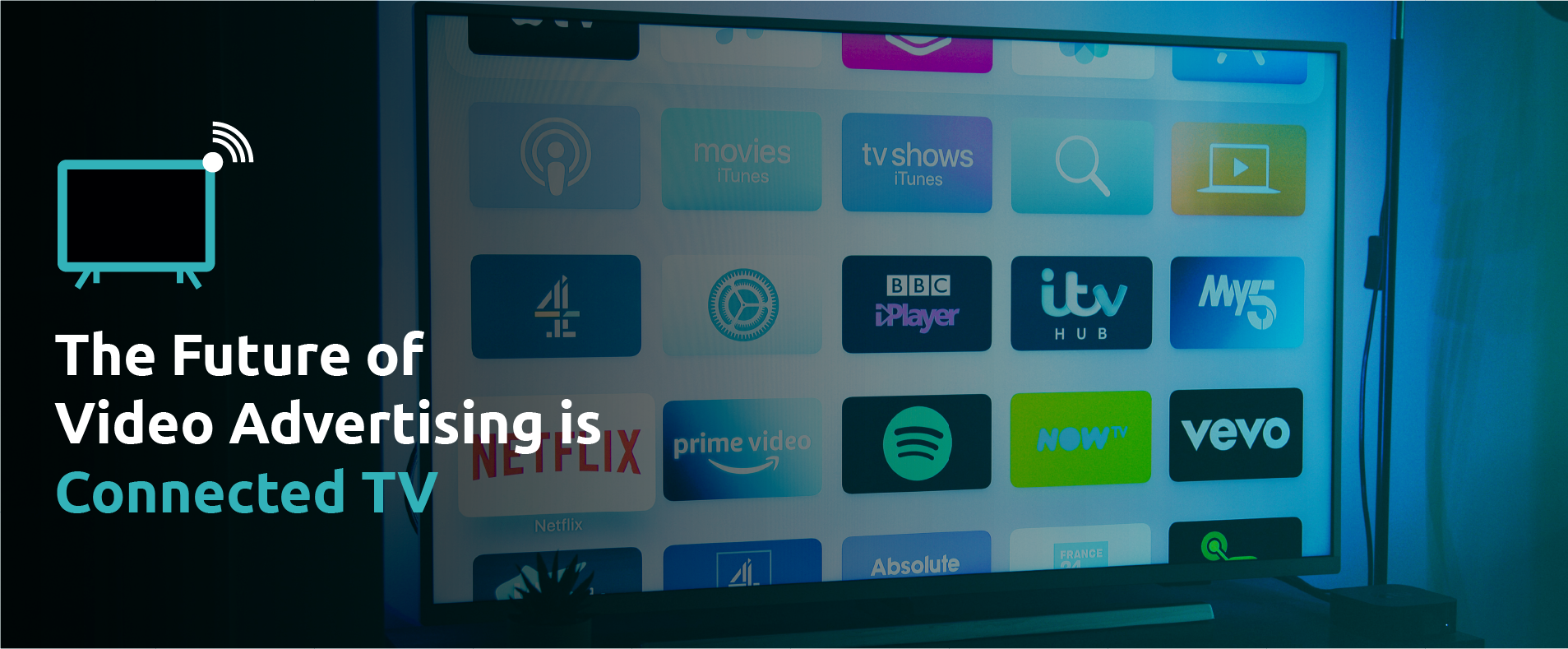 June 8, 2021
Over the past several years, Connected TV viewership has been on the rise and with COVID-19 keeping people indoors more than usual, this trend has grown exponentially around the world and is projected to maintain this trajectory as content continues to proliferate. This increase in CTV immersion makes an investment in this medium a no brainer for marketers. One of the most prominent opportunities that has emerged with this screen time increase is the ability to maximize the benefits of advertising efforts and reach larger audiences. While there are many tactics to increase viewership there is one leading the pack: Connected TV advertising or CTV.

Over the course of mass media history, television platforms have experienced periodic revolutions, with the latest being the advent of CTV or quality television viewing through the internet rather than cable. More broadly, CTV refers to content which is accessed through a TV with an internet connection to load or stream digital content. As such, while consumers were previously limited to cable television, they now have access to a variety of platforms that can be accessed through their TV, tablets, game consoles, Apple TV, Roku, phone, laptop, and more. This shift has been well received by consumers, with over 206.6 million people in the United States reported to have utilized a form of CTV in 2020 alone (eMarketer, February 2020). However, rather than using these platforms as a replacement to traditional TV, 48% of viewers consider this streaming as an addition to watching traditional TV (MRI Cord Evolution Survey, February 2020). Viewers are not looking to abandon the traditional big screen TV experience but are seeking long-form video content on non-traditional platforms and this is accomplished with CTV.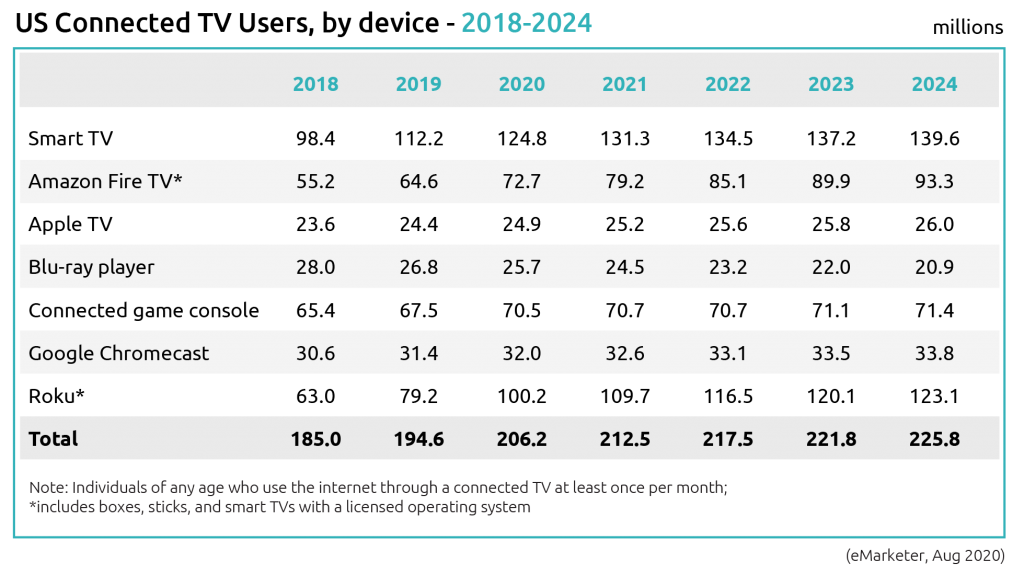 In addition to providing a better viewing experience for consumers, CTV delivers opportunities for brands and businesses regarding alternative yet effective advertising. Television ads have always been a successful form of advertising, yet CTV takes this to an elevated level. While traditional TV advertising commercial breaks have become the time to retrieve snacks or use the washroom, the new model that comes from CTV takes a shorter yet more immersive approach with proven effectiveness. Available in a variety of forms, these advertisements suit the needs of any advertising pursuit. For those looking to make the most out of their video content, there are in-stream video ads that are unskippable and run for 15 to 30 seconds before (pre-roll) or during (mid-roll) the program. There are also interactive pre-roll ads which run at the beginning of an online video for those looking to have their ads lead viewers to a landing page. Furthermore, for those seeking to have their ad displayed in a more central location, there are home screen placement ads that are typically a short video or image that feature a call-to-action.
While all varieties take modified approaches, what is consistent for all CTV ads is the broad list of benefits they offer businesses. Beyond the rise in consumer use, which leads to increased viewership, CTV ads maintain unique benefits for brands. Firstly, they are more cost-effective because they allow advertisers to target precisely the audience they seek. Instead of advertising during an event with the hope of reaching a projected demographic, CTV lets marketers target specific households as precise as by postal/zip code and IP level, so budgets are effectively directed. Traditional, or "Linear," options only allow you to target down to pre-prescribed "zones" in the US, and often only down to province in Canada. Therefore, CTV allows marketers to have access to television at a lower price-entry point. Additionally, CTV ads are beneficial as they have access to premium platforms such as ESPN, NBC, and more. Despite these benefits and the many more that accompany CTV advertising, many marketers face hesitation due to perpetuated misconceptions. For example, more than half of US marketers cite a lack of measurement tools as their primary concern with CTV advertising (emarketer.com), while the ability to acquire ROI metrics has evolved and now includes viewership insights and the ability to map devices sharing an IP address. This is made possible through real-time metrics, including impressions, video completion rates, view-through conversions, and more.

By understanding these benefits and the upward trajectory of this platform, it is clear that CTV is quickly becoming the advertising platform of the future. However, as with any new technology, it may be challenging for some to navigate the novel CTV services. While the first step to success is gaining an understanding of the platform, many have chosen a more effective path to results: hiring an experienced agency. Rather than making educated guesses about best practices and industry trends, businesses increasingly turn to experts to maximize their CTV investments. One business that experienced success in this endeavour is Saniflo North America, a leading manufacturer of macerating and grinding toilets and drain water pumps, who partnered with Zenergy Communications to take their advertising to the next level.
Zenergy Communications is a full-service agency that helps clients achieve success through innovative and integrated marketing communications initiatives that drive results. Through its digital marketing and advertising division, Zenergy Digital, Saniflo launched its CTV campaign in the US to increase brand awareness and drive traffic to specific product landing pages. Guided by Zenergy's expertise and knowledge of the platform, Saniflo's campaigns outperformed projected impression results by 222%, amounting to approximately 25 million total impressions. In addition, the campaign generated a total of more than 14 million video completions, which was 219% over planned results, as well as 98 thousand clicks, a 276% increase over initial projections.
In order to remain competitive in the ever-changing world of marketing and advertising, it is integral that businesses adopt innovations as they are created. For companies trying to challenge the status quo and achieve incredible results, CTV is an effective way to reach audiences with a highly targeted, omnichannel approach.

Interested in learning more about how CTV advertising can benefit your business?
Send us an email at: info@zenergycom.com.
Written by TORI BURROWS for © Zenergy Communications (North America) Inc.
Recent Blogs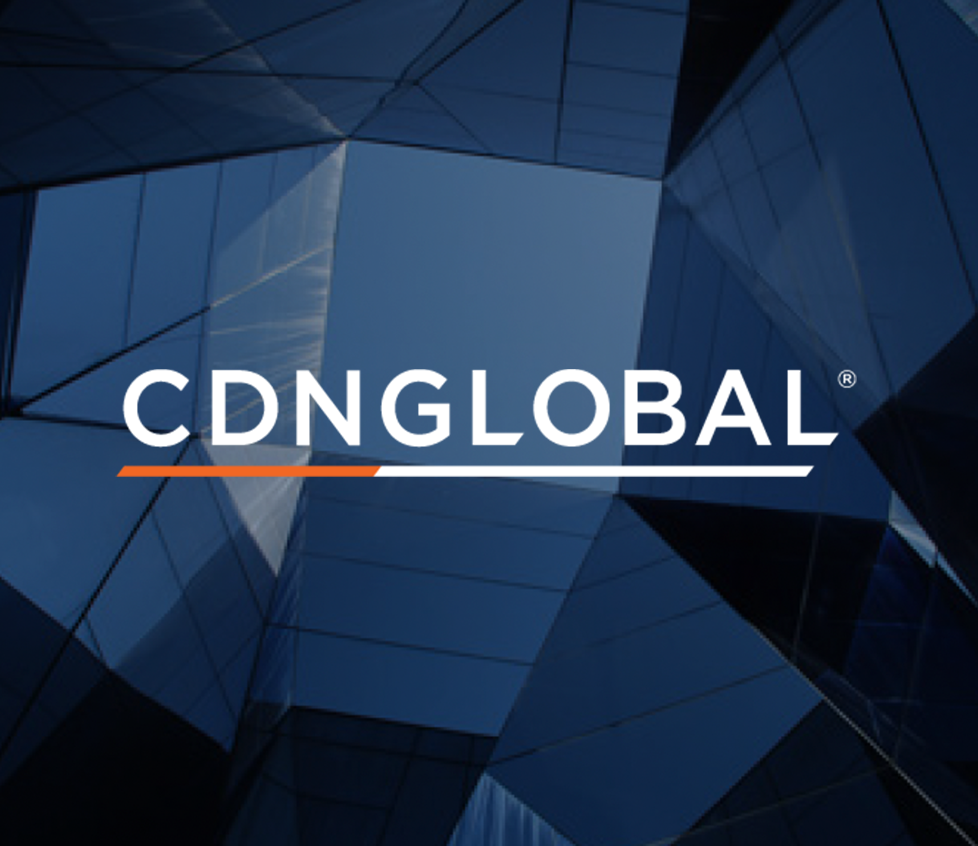 November 22, 2023
#CDNGLOBAL® Completes Canada-Wide Operations Goal With the Opening of its Toronto Office
Read more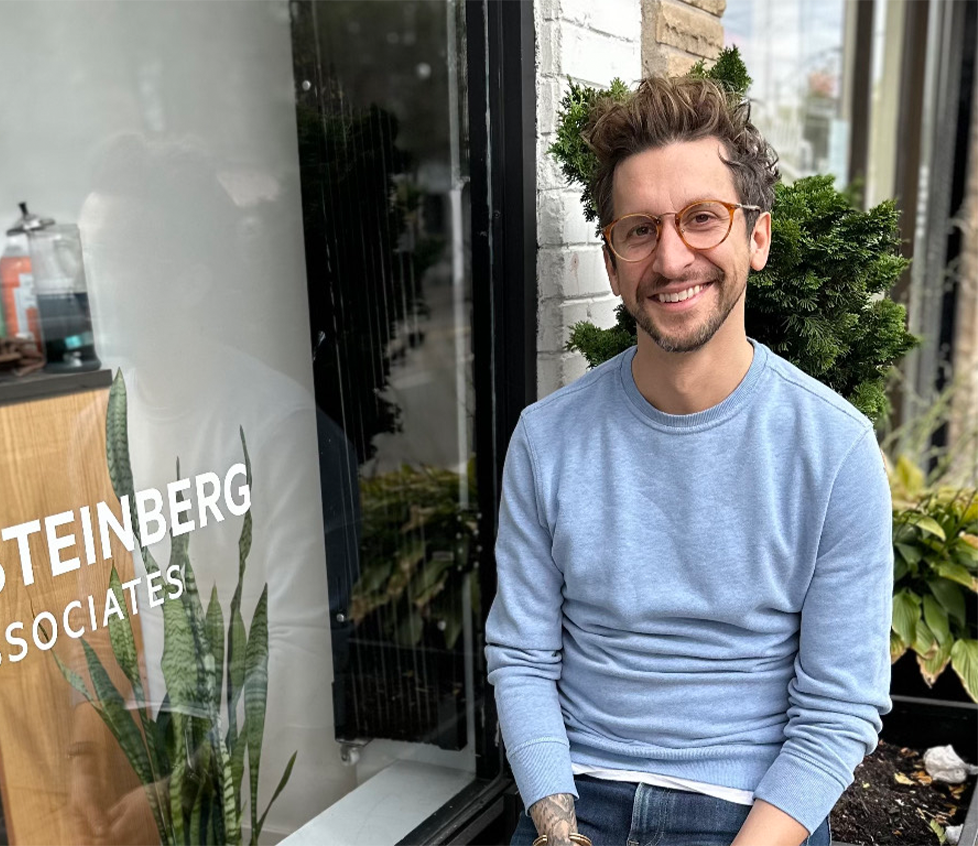 November 16, 2023
#Renowned Stylist, Benjamin Raine Honours John Steinberg's Legacy at Western Harbour Castle Award Show
Read more