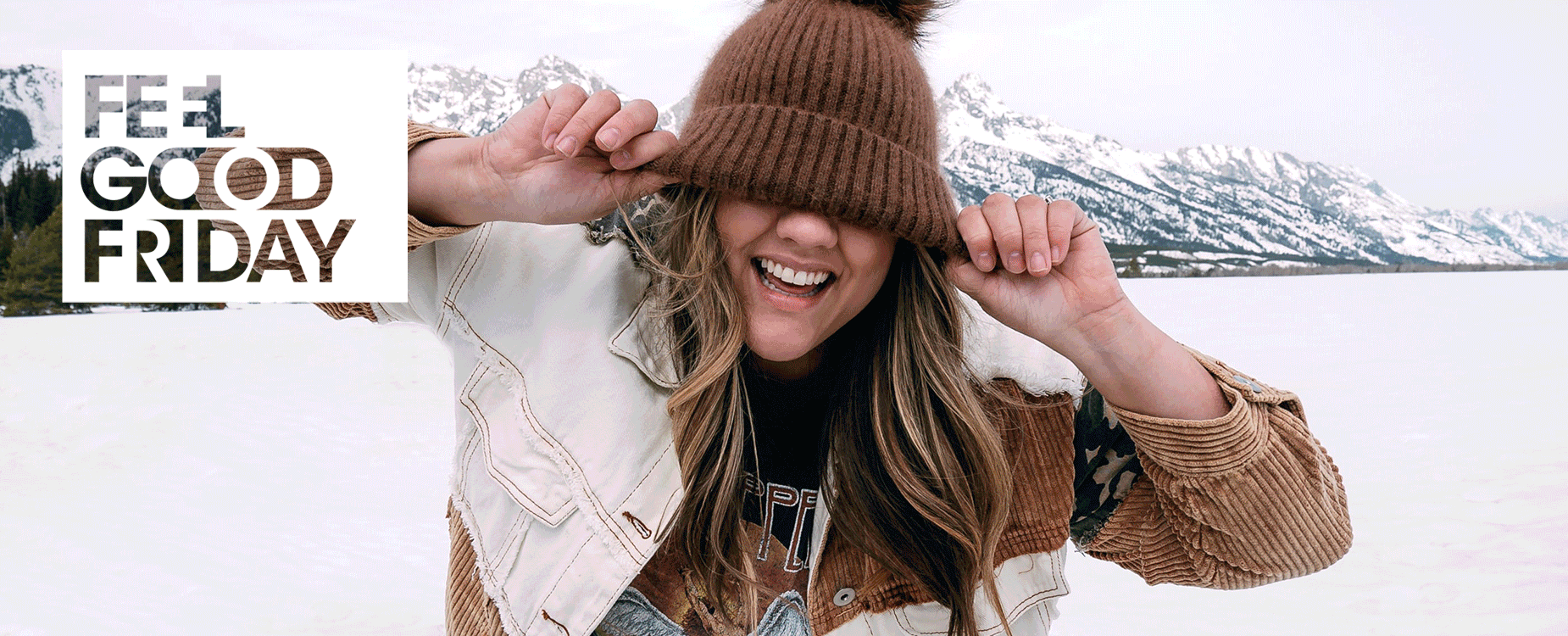 December 17, 2021
Volume 2, Edition 92
Part 2: Fashion, Food + Gaming and Technology
Using a combination of influencer lists and social media platform research, the US Chamber of Commerce has identified the top five individual social media influencers across nine major industries. Here is a selection along with links to their top two channels as of December 2021.
Fashion
Food
Gaming and Technology
Stay tuned to next week's FGF as we reveal the last 3 industries!
Managing Social Media Over the Holidays
It's easy to get caught up in all the festivities and neglect your social media over the holidays. You don't have to be always available, but it will pay off to focus on some key strategic aspects during the holiday period.
Here are some tips:
Keep your audience up to date on current offers, events, and, most importantly, your holiday hours.
Schedule posts to ensure that your brand keeps a social presence over the holidays.
Start a holiday competition on social as they can generate a great deal of engagement. Caption contests are a very easy way to engage your followers.
Include holiday hashtags. Read an article on their importance here.
Update your social media cover photos to include a festive feel.
Give your audience offers that can include discounts but keep in mind that you'll get noticed by your target audience by sharing tips.
Support charities and highlight the efforts that you and your employees are making to show the human side of your company.
Need help with your social media? Contact us!
Attending NRF in NYC January 16-18, 2022?
Book a meeting with us!
"We have a proven track record – over 18 years of creating powerful PR that resonates with consumers and the media. Our team of PR professionals will work for you curating effective PR executions to support your brand initiatives."
Linda Farha, President, Zenergy Communications
What We're Reading
Please share what you're reading by tweeting #FGFreads or DM us.
#FGFStory: Real-Life Puss in Boots
When it comes to the cutest cat ever, meet Pisco the cat, also known as the real-life Puss in Boots. With his ginger-tinged fur and large saucer eyes, this British Shorthair looks identical to the equally adorable, animated feline from the Shrek 2 movie. Pisco is a dead ringer for the famous character and is guaranteed to melt anyone's heart.
Pisco has become a celebrity cat in his own right, with his own Instagram account garnering over 627K followers so far.
#FunFacts
84% of marketers are targeting Millennials in their social media strategy, followed by Gen X (52%), then Gen Z (22%). Only 14% of marketers target Baby boomers.
Source: HubSpot Blog Research
#IdeasInAction: Ideas we Love
Jet Flown by United Airlines Entirely Powered by 100% Plant-Based Fuel
A United Airlines flight from Chicago O'Hare to D.C. Reagan National is nothing to write home about, but the 100 people who were aboard the flight were part of aviation history. They were on the first passenger aircraft flight ever to be powered by 100% plant-based jet fuel, designed by Virent, and derived from agricultural waste like corn cobs and stalks.
Known as "synthetic aromatic kerosene," Virent's fuel turns plant sugars into an oil through a multistep, patented process that reduces greenhouse gas emissions when burned in flight by around 50%. United Airlines will be partnering with Virent as it hopes to reach carbon-neutrality by 2050, and with the airline's support Virent hopes to announce commercialization of the fuel in the coming months.
Sustainable Media
New global research from Microsoft Advertising, "The Rise of Sustainable Media", shows that over the next 12 months, 59% of consumers worldwide intend to start boycotting brands who don't take action on climate change. There is also almost unanimous support for companies to not only do the right thing for the planet, but to also to 'show by example'. 91% of people want brands to demonstrate they are making positive choices about the planet and environment more explicitly – in everything they do.
Here are some highlights from the report:
Within a year, 3 out of 5 people will start to boycott brands who don't act on climate change
Almost half of consumers prepared to switch brands and services for greener alternatives
3 in 10 people are willing to pay more for greener alternatives of products and services
Took a photo that you are proud of?
Send it along and our team will select amongst those submitted to be featured in our next FGF.
#FunFact: Snow is not white!
It typically appears white because visible light is white. Frozen water particles are translucent, but the sunlight's reflection gives snow its white appearance.