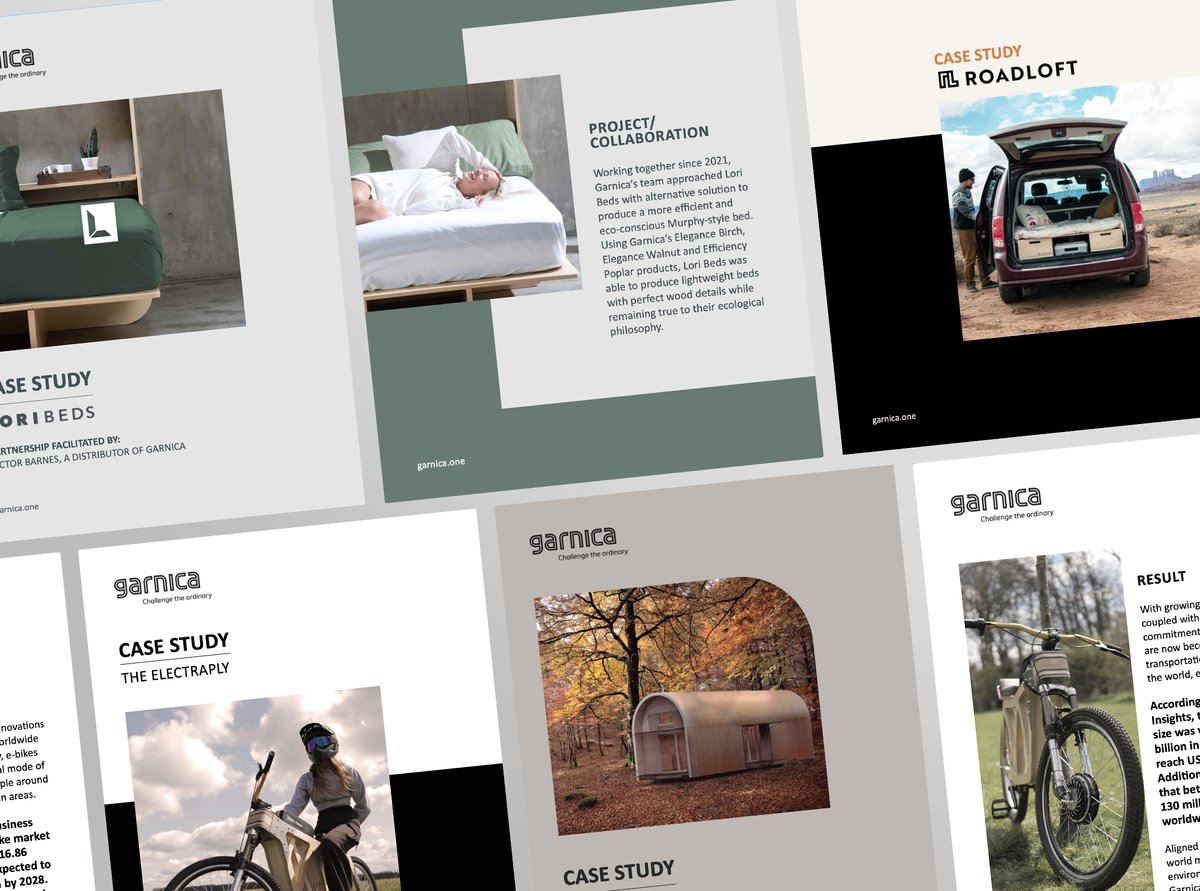 May 31, 2023
Strategic Appointments and Infrastructural Expansion Emphasize Commitment to Service in the Market
Logroño, Spain and Wilmington, DE, United States – May 31, 2023 – Garnica, a leading global supplier of sustainable plywood solutions is pleased to announce the strategic appointments and additions of five new senior leaders to its North American team: Alfonso Muñoz, Chief Strategy and Growth Officer, Niels Boelema, Chief Commercial Officer, Jorge Farulla, Logistics Manager, Freya Hannah, Sales Representative for the Can-Am Territory and Patrick Nosler, Sales Representative for the Mid-West United States region. Garnica's burgeoning investment in its North American presence will play a pivotal role in realizing its ambitious growth plan over the next five years.
"These new additions to Garnica's team demonstrate our unwavering commitment to the North American market," said Christian Michel, CEO of Garnica. "Their expertise and leadership will strengthen our capabilities in driving innovation, delivering exceptional products, and fostering sustainable practices. We look forward to continuing to be a trusted partner to our growing client base and offering an elevated level of customer support and service in the region."
In addition to Garnica's rapid expansion of its North American team, the company also recently committed to opening a new factory strategically positioned in Uruguay, allowing closer shipping proximity to its clients in North America. The company continually places an emphasis on providing employment opportunities to rural areas and driving socioeconomic development in the regions surrounding its plants. The new plant is expected to create jobs for over 150 qualified factory and office personnel as well as the indirect employment of construction workers and machine operators. Garnica has also worked to design a line of Reinforced Globulus plywood that acts as a viable alternative to Russian birch in terms of aesthetic and durability, meaning North American designers and architects are no longer burdened with the high tariffs and diminished availability typically associated with Russian Baltic birch.
Garnica now has a fully operational team in North America comprised of a VP, five sales representatives, customer service agents and logistics and marketing personnel. Together, they are able to independently serve the US market while closely collaborating with their European counterparts. These new senior position appointments and infrastructural expansions including underscore the company's dedication to providing unparalleled support and service to the North American market.
About Garnica
Garnica is a leading global manufacturer of premium, sustainable plywood. Its unwavering commitment to responsible forestry and the promotion of a circular economy has been integral to its identity since 1941. The company offers lightweight, durable plywood for a range of applications including furniture, housing, transportation, and interior design. With 1,200 employees across its seven European production centers, Garnica's dedication to responsible forest management, quality products, and unwavering reliability makes it a trusted partner for businesses worldwide.
– 30 –
Media Contact:
Zenergy Communications
1-866-440-4034