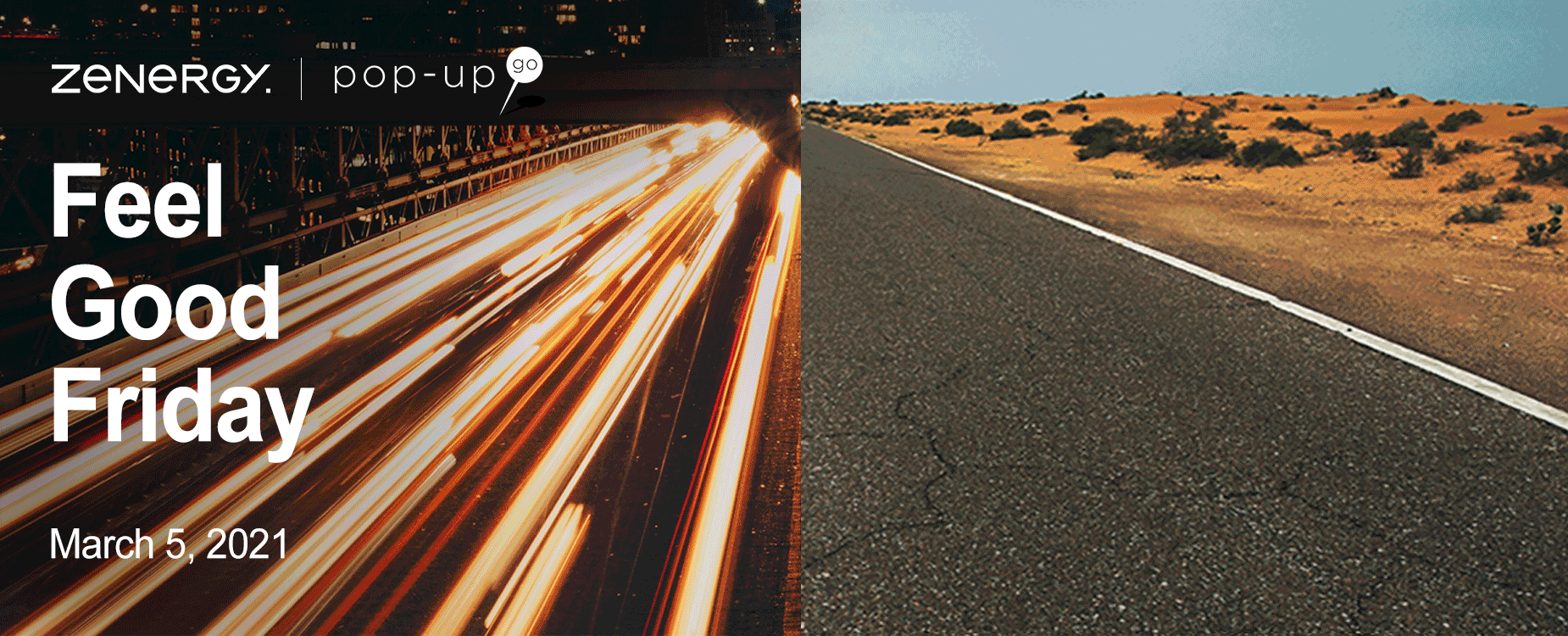 March 5, 2021
#ProTips
Considerations when Planning Multichannel Advertising
Determining your return on investment can be quite difficult when your ad campaign spans across a myriad of channels including television, radio, online, print, and more. Consider the following to help guide you during the planning phase:
Which channels and networks can deliver ideal reach for your campaign:
Television and radio have the broadest reach but come with a steep price tag.
Social media, online video, and display advertising, although not as wide-reaching, will help drive awareness and purchase.
Affiliate marketing, email marketing, and paid search will likely result in the highest return on investment due to the lower associated costs.
Determine top channel/screen combinations for strong offline sales, foot traffic, app downloads, etc.
Ultimately, marketers should not obsess over an ideal ROI number, but focus on moving consumers through the marketing funnel using the most optimal media mix.
Branded Social Tokens to Monetize Engagement
On par with loyalty points, gift cards and fan clubs, social tokens offer a unique way to improve brand awareness, engagement, and affinity. Some brands are tapping into consumers' increased acceptance and understanding of virtual currencies and are minting, issuing, selling, and trading virtual coins in their names. These branded cryptocoins even have a "collectibles" component like merchandise purchased by fans.
The Attention Economy
Global internet traffic has increased by 70% over the past 12 months while the number of online transactions rose by 27% and conversion rates by 25%. In 2020, global digital ad spend grew by 2.4% and is projected to increase 17% this year. With the growth in e-commerce and the time consumers spend online escalating each year, this should mean continued good times for brands online. Although this is all good news, there's a metric which complicates matters: according to psychologist, the average person concentrates on a new stimulus for just eight seconds.
So how can you hook consumers and keep them engaged, particularly in an increasingly crowded digital maze? Here are some tips:
Share your message in brand-safe environments that grab consumers' attention and create high-impact experiences.
Find quality consumers at scale and nurture them throughout the buyer's journey using precise targeting and retargeting.
Grow sales using a performance-first platform including automated bidding, traffic management, and more.
#FunFacts
98% of brand marketers expect attention-based metrics to be key in building brand value in the coming years.
Source: Yieldmo, Attention 2.0: Enhancing Ad Measurement Beyond Clicks & Viewability
What We're Reading
Does 'brand purpose' messaging actually impact consumer behavior?
The Return of Retail – Haute commercial centers are leading the charge in new openings
Sephora to open 60-plus freestanding US stores in 2021
"A positive corner of the internet": Pinterest talks advertising and why it's different
Bottega Veneta Wipes Weibo Account in Latest Social Media Snub
For some restaurants, virtual brands are a "godsend"
Why Clubhouse's UX is so alluring
#TrendAlert
Unexpected Categories are Boosting Online Share
It's not just conventional foods that consumers are increasingly snapping up online. Hot beverages, baby care, and over-the-counter health products are also seeing a large pickup in omni-shopping share, according to Nielsen, whose latest analysis of the Canadian FMCG industry also shows that brands need to focus on health propositions and innovation. Originally, baking goods and prepared foods grabbed most of the headlines with extreme growth spikes during the pandemic. However, the new normal omni-shopper is embracing the e-commerce experience in other, novel areas according to 52-week data compiled by Nielsen, ending December 2020. Some examples include:
Hot beverages purchased online is now 7.9%, up 110 points.
Baby care is showing a 9.9% share, up 87 points.
Over-the-counter health products are at 6.4%, up 80 points.
Deli meats have a 6.3% share, up 119 points.
#FunFact
71% of consumers say they are likely to try innovations from the brands they trust most.
Source: BrandSpark
Managing LinkedIn Messages
LinkedIn messaging has been around for a while, but new features have been developed to make messages more valuable. Here's how to make the most of them:
Set up smart replies
Get email notifications
Filter and manage conversations
Mute or delete a conversation
Report unwanted and spam messages
React to, forward, and share messages
Next week's #FGF will focus on tips for LinkedIn Messages.
Toronto Spaces Looking for Brands
Whether it is for a few hours or a few months, pop-up go provides organizations across North America with a range of available spaces for pop-up activations. Check out these feature spaces in Toronto:
Beautiful 3,000 sq. ft. move-in-ready space in the heart of downtown located adjacent to Toronto's Yonge-Dundas Square at one of the city's busiest intersections.
Storefront with large windows and exposed brick. 4,400 sq. ft. over two stories located on Queen and Bathurst Streets.
800 sq. ft. over two stories located at Queen and John available immediately.
Have Storefront Windows in Toronto That You'd Like to Monetize?
Our client is looking for a retail storefront anywhere between Bathurst to Yonge and King to Dundas for an interactive window display for the entire month of May.
75% of US Shoppers Read Online Reviews
Product reviews are used by more than 75% of US consumers when shopping online, and these shoppers want both professionally-shot as well as user-generated new product images, according to Bazaarvoice's annual Shopper Experience Index. Social media also plays a key role in shopping as 32% of respondents said they discover new products via social, with 33% of users buying products through a social platform.
projeX by pop-up go
The latest offering from pop-up go, projeX by pop-up go is a virtual pop-up marketplace and online shopping destination that connects consumers to a diverse variety of small businesses, boutiques, and local retailers, allowing them to discover high-quality, exclusive, and interesting finds. Brands can sell directly to consumers, create virtual pop-up stores, or host digital experiences – all in one place. It's a great way to launch a new product, test a new concept, or simply build an online presence.
Pop-Ups in Action
Read about recent and upcoming pop-ups and pop-ins that we love.
Solid & Striped opened a pop-up shop in Palm Beach's Rosemary Square showcasing their sun-soaked designer swimwear, apparel, and beachy accessories.
Stella McCartney unveiled Stellabration, her sustainably-focused pop-in at Bloomingdale's flagship Manhattan.
'Dios' lifestyle brand launched an exclusive pop-up shop with rapper Freddie Gibbs in Houston, TX.
Nintendo has launched Kirby's Dream Factory pop-in shop inside Daimaru Umeda Department Store in Osaka, Japan.
Women-owned pop-up shops open to celebrate Women's History Month.
Global consumption of rice was just over 493 million metric tons in the 2019/2020 crop year, making it the world's second most important cereal crop following corn. Source: Statista.com
Recent Blogs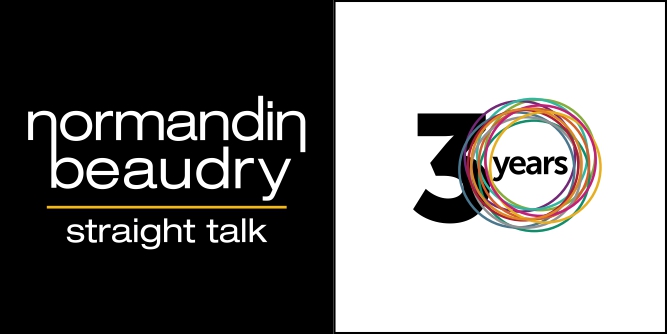 May 15, 2023
#Normandin Beaudry's Total Rewards Communication Practice Becomes the Largest in the Canadian Industry with the Addition of Three Key Members
Read more