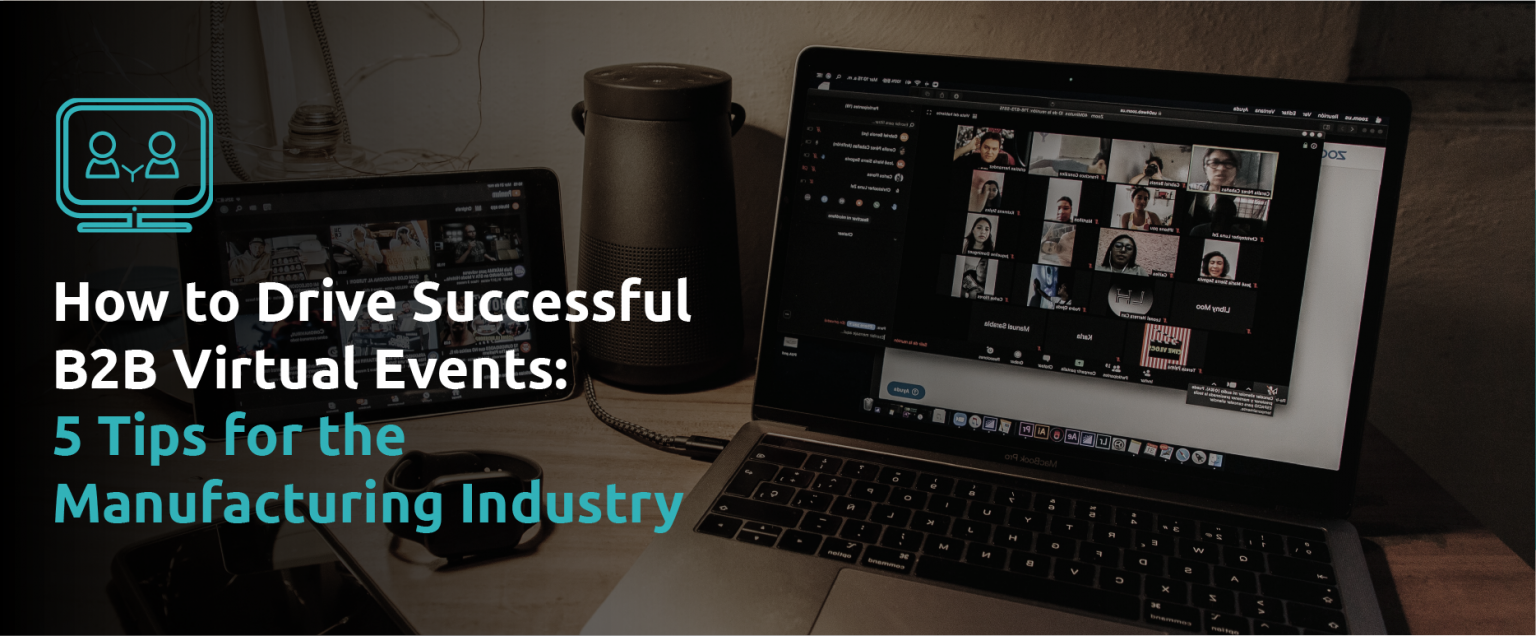 March 2, 2021

As businesses around the world continue to evolve and navigate the changed reality COVID-19 has created, manufacturers are faced with new and demanding challenges of their own. Connecting and communicating with customers and prospects has become one of B2B companies' primary challenges.
Before COVID-19, businesses relied heavily on tradeshows for networking and prospecting. Tradeshows served to launch new products, build partnerships, connect with potential buyers, and create awareness for the brand overall. So, now what? With few to no physical tradeshows taking place in 2021, manufacturers are forced to rely on virtual events and digital outreach more than ever before.
The purpose of virtual events is no different from that of in-person ones – focus on customer relations, brand awareness, and lead generation. But where in-person events make interactivity easy, virtual events must place a greater emphasis on the customer experience and engagement to be successful.

Drive Attendance
Remain patient and set aside enough time for proper execution.
You should be setting aside at least six weeks to plan and promote your event. The average cost per virtual attendee is $500 – $1,000 (Markletic, May 2020). To optimize your budget for the best results and quality attendees, you must clearly define your target audience. Consider using outreach tools such as email campaigns and targeted social media posts, in addition to direct outreach from sales representatives, programmatic advertising, and business partner implication to drive attendance at your virtual event.
Keep Your Audience Engaged
There are four major things you can do to keep your audience engaged:
Engage with your audience well before the event. Send out a survey, post a call-out on Twitter, ask your attendees what exactly they want to get out of the virtual event.
Integrate live polling and display as your event takes place. Have people share their responses to pre-determined questions in a live audience poll and then project the responses onto a backdrop.
Send virtual 'swag bags' to your attendees. These can be sent as a thank you for attending post-event. Bags can also be sent beforehand, with items that your attendees can utilize throughout the event.
Utilize various types of contests. Contesting is a great way to ensure that registrants attend, are engaged, and stay present throughout your event.
Promote Your Event Before, During, and After
On par with loyalty points, gift cards and fan clubs, social tokens offer a unique way to improve brand awareness, engagement, and affinity. Some brands are tapping into consumers' increased acceptance and understanding of virtual currencies and are minting, issuing, selling, and trading virtual coins in their names. These branded cryptocoins even have a "collectibles" component like merchandise purchased by fans.
The Attention Economy
Planning is key! The bigger the event, the longer the promotion cycle should be. As a rule of thumb, allow a minimum of two weeks for promotion leading up to your event.
Consider the following ideas to help with promotion before, during, and after your virtual event:
Develop a promotional email campaign
Create an event landing page
Utilize social media and digital ads
Share pre-recorded video teasers
Create specific tools for your sales team to conduct outreach
Pro Tip: Include a registration CTA for your next event at the end of your live event while you have a captive audience
Metrics Matter
Metrics help you get buy-in from management and help you understand your success! By focusing on key metrics, you ensure that you do not lose sight of your ultimate goal: gaining sales opportunities and making sure value is produced.
Pay close attention to the following when thinking about qualifying your success:
Number of attendees
Audience demographics
Opportunities created
New business generated
Marketing qualified leads
Return on event investment
Use Content Strategically to Extend the Life of Your Event
Promotion does not end when your event is over.
Keep the momentum generated from your event going by creating additional content marketing tools, such as a highlight video, blog post about key learnings, or an infographic covering the main topics discussed. Make these assets downloadable and be sure to send them to all event registrants and encourage them to share your content with their colleagues and industry peers. If you sent your attendees 'swag bags' – ask them to share a picture on their socials!

Embracing virtual events today will bonify your physical events when they return, and B2B companies are already investing in this style of hybrid event planning. Uniboard Canada Inc. a leading North American manufacturer of engineered wood products and decorative surfaces, recently hosted a live virtual event to launch their new color collection and press technology. Included was a multi-camera TV broadcast-quality production with live interaction between the virtual guests and speakers to ensure engagement and interactivity. Read how they did it here.
Learn More
Zenergy Communications is a full service, multilingual marketing and communications agency achieving success through innovative and integrated initiatives. We are passionate about brand storytelling through content and design, focusing on achieving awareness and bottom-line goals. Interested in learning more about Zenergy and how a virtual event can work for your business? Reach out at: info@zenergycom.com to connect.
Recent Blogs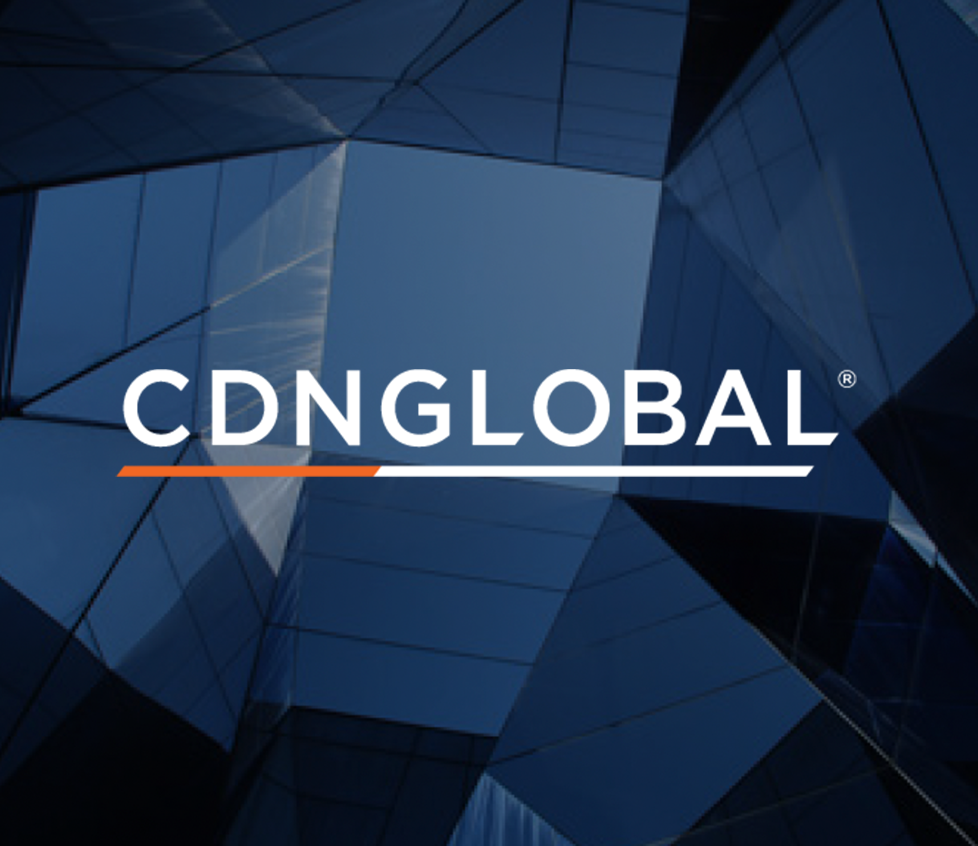 November 22, 2023
#CDNGLOBAL® Completes Canada-Wide Operations Goal With the Opening of its Toronto Office
Read more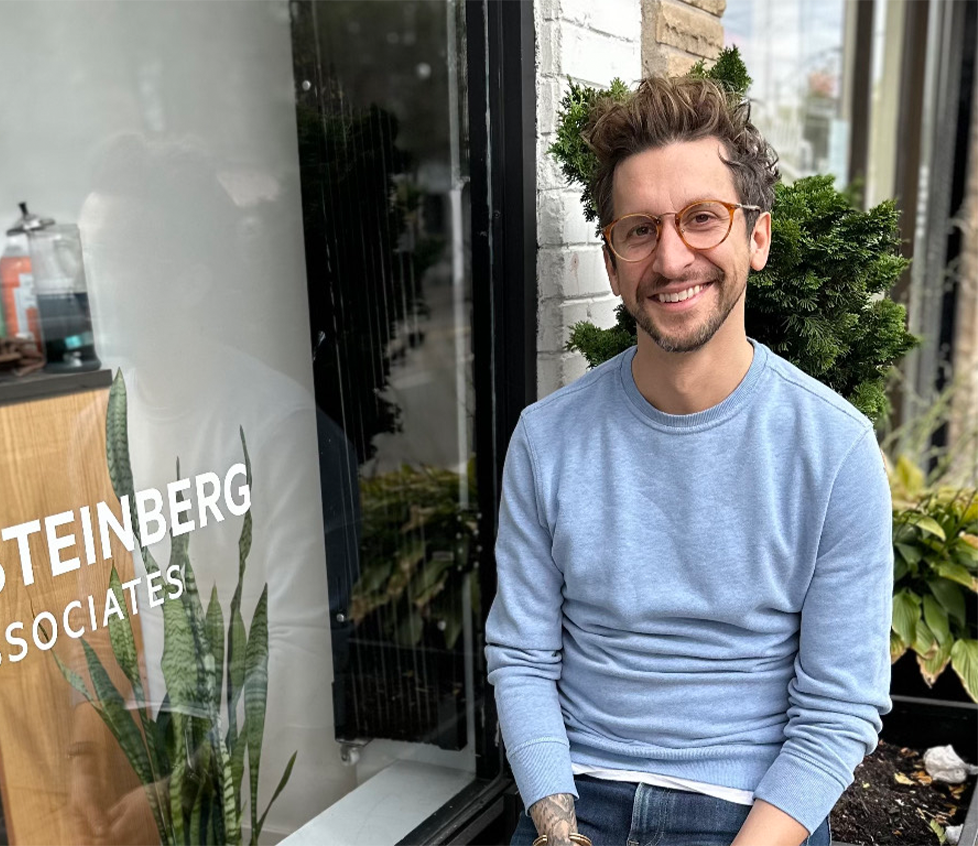 November 16, 2023
#Renowned Stylist, Benjamin Raine Honours John Steinberg's Legacy at Western Harbour Castle Award Show
Read more