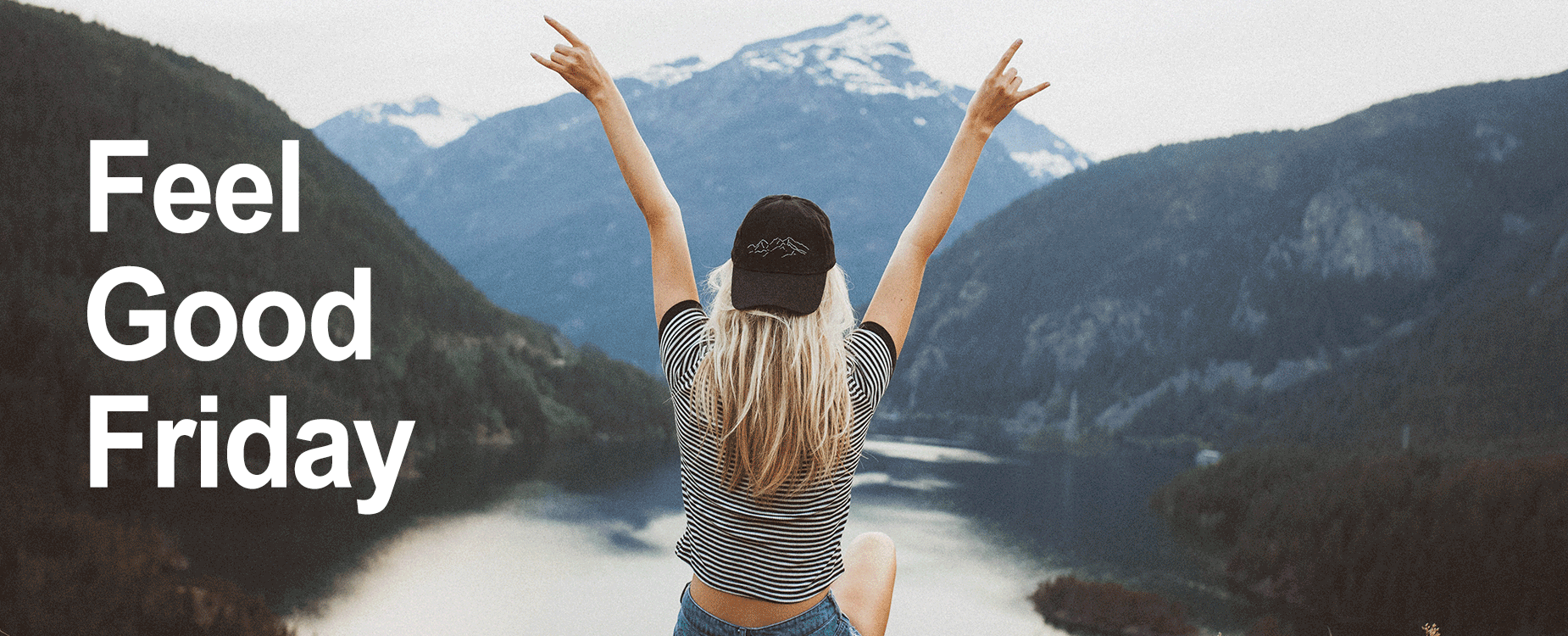 May 14, 2021
Writing Lessons From Successful Authors
Writing tips from 15 famous writers, including Toni Morrison, Stephen King, and John Grisham are now available in a new infographic from Ivory Research. The advice covers topics such as revising vs. cutting content, writing in an active or passive voice, and making writing a habit.
#ClientNews: Hettich Launches Hybrid Events
Working together with both Hettich Canada and Hettich America, global furniture fixture company, Zenergy's team hit the ground running to produce a total of seven live stream webinars for the global launch of #HettichXperiencedays, a hybrid event platform.
Our content development, PR, creative, digital, and video production teams joined forces with Hettich to strategize, plan, and execute virtually across North America in both English and French. In addition to successfully delivering the live virtual events, Zenergy garnered 160 million impressions in media coverage across 120 outlets. #HettichXperiencedays webinars for both Canada and the US are still available and can be viewed here: Canada and US for a limited time.
How Cameo is Courting Brands
The Cameo social platform lets you hire sports icons, former politicians, comedians, and other pop culture icons to create personalized videos and live calls for any occasion. Founded in 2016, the platform boasts that it has facilitated over 2 million transactions and signed more than 30,000 celebrities. Cameo is now trying to entice brands to use the platform with tools like celebrity pitch videos, suggesting that marketers can look to them to find talent that best represents their brand and that matches the target demographics.
Interested in similar tactics? CONTACT US!
#FGF Story: Pulling Vodka From the Air
The potential for tapping into humanity's CO2 emissions as a free source of carbon and oxygen is showcased no better than with Air Company, a start-up that produces premium vodka from deposited atmospheric carbon by converting the gas into ethanol in the same way plants use photosynthesis. The bespoke vodka sells for $75/bottle at high-end New York City bars and restaurants and recently won a World Changing Idea Award from Fast Company. Look out for the same application for the fragrance and perfume sector, another consumer good that uses high-purity ethanol.
What We're Reading
Five Social Media Usage Surprises
Pew Research Center recently released a report detailing social media use in 2021. Here are some surprising finds:
Twitter trended much younger.
Pinterest trends rural!
Facebook is still dominant among younger set.
Nextdoor isn't just your crazy neighbors.
Broad age gaps are beneficial for key platforms.
Read the full report.
The Power of TikTok
TikTok's influence has risen to over 805 million monthly active users who tally an average of 185 billion video views each month!
Here are some insights:
Their users spend nearly four more hours/month in the app than they do on Facebook or Instagram.
Nearly 50% of their users are between the ages of 16-24.
Short-form videos on the platform enable brands to quickly create and share media campaigns at the peak of their relevance.
Whether you use it or not, there's no denying that TikTok's influence is growing, particularly among younger users. #FYI: eMarketer predicts that TikTok will surpass Instagram for Generation Z users by the end of the year!
Need help targeting your social media efforts? CONTACT US!
Digital Billboard Pop-Ups
In an omnichannel environment where digital and physical retail have blended it is only logical that brands are activating digital billboard pop-ups to create innovative and memorable consumer experiences. They are the newest extension of conventional billboard advertising and provide the ability to quickly switch out creative or run multiple campaigns in unison. From window insets to freestanding interactive signage, brands like Lego, Absolute, Honda, and more are using digital billboard pop-ups. Some of their benefits include:
Available at high-impact landmark locations
Shorter lead times than conventional billboards
Multiple messages for increased engagement
Flexible start dates
Shorter campaign runs
Scheduling for specific times of day
A dramatically reduced production cost
Roundtable Conference Call: Retail Market Conditions & Trends in Canada
Monday, May 17 @ Noon-12:45 PM ET
Join pop-up go Founder and Chief Connector, Linda Farha as she discusses the booming trend in retail pop-up stores and how landlords are looking to capitalize on digital and physical pop-up retail opportunities.
Listen in by emailing the moderator Mike Kehoe for free access.
Color of 2023?
Trend forecasting firm WGSN and color specialist Coloro have named Digital Lavender the color of the year for 2023. The gender-inclusive color represents a heightened awareness of wellness and virtual escapism, bridging both the digital and physical worlds.
SPACES WANTED!
Ottawa (mall) + Toronto (Queen Street West)A fashion brand is looking for 900-1,200 sq. ft. with a storage room.

Downtown Toronto or Vaughan Space Wanted A food brand is looking for 500-1,000 sq. ft. in a high foot traffic location in the downtown core of Toronto, North Toronto or Vaughan during the summer months.

Are you a match? CONTACT US.
Toronto Spaces Looking for Brands
Whether it is for a few hours or a few months, pop-up go provides organizations across North America with a range of available spaces for pop-up activations. Check out these feature spaces in Toronto:
Beautiful 3,000 sq. ft. move-in-ready space in the heart of downtown located adjacent to Toronto's Yonge-Dundas Square at one of the city's busiest intersections.
Storefront with large windows and exposed brick. 4,400 sq. ft. over two storeys located on Queen and Bathurst Streets.
projeX by pop-up go
The latest offering from pop-up go, projeX by pop-up go is a virtual pop-up marketplace and online shopping destination that connects consumers to a diverse variety of small businesses, boutiques, and local retailers, allowing them to discover high-quality, exclusive, and interesting finds. Brands can sell directly to consumers, create virtual pop-up stores, or host digital experiences – all in one place. It's a great way to launch a new product, test a new concept, or simply build an online presence.
Pop-Ups in Action
Read about recent and upcoming pop-ups and pop-ins that we love.
Food Entrepreneurs + Spaces Wanted
Want to launch a food brand or open a ghost kitchen? Perhaps you have a kitchen space and are looking to connect with food entrepreneurs?

WANTED URGENTLYGhost kitchen spaces 500+ sq. ft. off Yonge near Eglinton or nearby dense residential areas.

NOW AVAILABLESpaces are available in the Muskoka region throughout the summer.

We are looking to connect food brands and spaces. CONTACT US.

Downtown Toronto or Vaughan Space Wanted

A food brand looking for 500-1,000 sq. ft. in a high foot traffic location in the downtown core of Toronto, North Toronto or Vaughan during the summer months.
"A mother's hug lasts long after she lets go." — Unknown