January 21, 2022
Volume 3, Edition 95
#CES2022 Ad Buys on Cars?
The Consumer Electronics Show (CES) took place earlier this month and the most attention-grabbing news was the 'color-changing car'. BMW unveiled its E Ink-powered iX Flow tech that allows the exterior of the car to shift through shades of black and white. BMW said: "The innovative E Ink technology opens completely new ways of changing the vehicle's appearance in line with the driver's aesthetic preferences, the environmental conditions or even functional requirements. The technology thus offers unprecedented potential for personalisation in the area of exterior design."
#ProInsight: While it's early days for this sort of tech on vehicles it's a sure bet that it will eventually be used to sell advertising space on the sides of vans, cars, and trucks.
#FunFact: The Metaverse Movement
Consumers are embracing immersive, 3D digital services, and 37% took part in online video gaming at least once per week last year, vs. 29% in 2015. #ProInsight: Innovative brands must invest in their AR/VR capabilities. For example, brands can host virtual events to meet consumers in-platform.
Source: Euromonitor International, Top 10 Global Consumer Trends.
Zenergy Communications together with Radio Connects
Radio Facts in a Digital World: How to Deliver SCALE
eMarketer recently released a report which portrayed an inaccurate picture of Radio with the headline "Canadians spent more time listening to digital audio than radio for the first time in 2021." It's statements like this, supported by data claims without context, that perpetuate misinformation and influences where clients are spending their audio dollars.
Here are the facts: Digital audio is largely non-commercial private music libraries, regardless of how they are curated – either by outright ownership or subscription. This is not new. Personal music has been around since Eldridge Johnson introduced the Victrola in 1906 and by 1921 Americans were buying over 106 million records every year. Today, time spent with personal music is now being measured by streams and included in the audio universe because Canadians are choosing to 'rent' vs. own their music libraries. Listening to personal music is not new, technology has changed how we do it.
The problem with the conclusion being drawn by eMarketer's report is that it serves as confirmation bias for those in media who, as Collin Kinsella of Havas US so succinctly indicated: "The biggest risk for AM/FM radio is the 26-year-old [media] planner who lives in New York or Chicago and does not commute by car and does not listen to AM/FM radio and thus does not think anyone does either."
Unfortunately, many working in media may not have enough background in audio to understand the facts behind the headline and will think digital audio is where they should spend their client's dollars. The facts are, according to Numeris and other third party research, Over-The-Air (OTA) Radio (including broadcast signals delivered via a digital device) has the largest share of audio consumption in an expanding audio landscape that includes satellite radio, podcasts, ad-supported digital pureplays (i.e. Spotify and YouTube for Music), and audio books1. Across all key advertising demos, AM/FM Radio reaches more consumers than YouTube for Music or ad supported Spotify, and has the largest share of buyable audio impressions. In fact, AM/FM Radio reached over six times more adults aged 25-54 in the past seven days than ad supported Spotify. AM/FM Radio delivered more individual exposures captured "in front of the screen" vs. reports of device usage captured "behind the screen" detailing data collection based on devices connected to servers, and doesn't always represent exposure to real listeners.
And while the audio landscape continues to expand, it's important to understand that only AM/FM Radio can deliver the scale advertisers need to reach and influence their consumers, whether they are listening in the car, on a smart speaker, or a mobile phone app. It shouldn't be an 'either, or' audio strategy between AM/FM Radio and digital audio players, but an additive one, built on a solid foundation of AM/FM Radio with digital audio like podcasts, layered for added benefit.
Read the Adnation study conducted by Ipsos.
This week's #BeOurGuest is: Caroline Gianias, President of Radio Connects
Have an interesting perspective on your industry that you'd like to share?
DM us.
#Results: Crypto Acceptance
Following data stating that 24% of US adults said that they were planning to invest in cryptocurrencies we asked our #FGF readers if they have or planned to add cryptos to their portfolio this year. The results are in and our readers are on the fence with 53% saying No and 47% responding Yes.
What We're Reading
Please share what you're reading by tweeting #FGFreads or DM us.
#FGFStory: Watch the Path of a Raindrop From Anywhere in the World
A new study suggests dog's brains can tell languages apart
Have you ever wondered how far raindrops travel after they fall upon the heights of Kilimanjaro? Now you can follow a raindrop thanks to some curious cartographers who have created a mapping tool (in beta version) that visualizes their path to the sea from anywhere on Earth.
River Runner Global is a free, open-source tool for visualizing how interconnected we are, and can be used for rough-draft water management planning, or for educational purposes.
#FunFact: All the water that feeds Washington D.C. comes from rainfall and upwelling springs on the western-side of the Appalachians.
Working With B2B Influencers
The recent study entitled 'The Trust Barometer' recently found that 63% of people trust influencer insights more than what an organization says about itself. Given this, B2B marketers are quickly catching on to the value of influencers. If you are considering engaging influencers, here are five key strategic factors to assess whether an influencer is a good fit.
Influencer prowess is more than a number. B2B influencers are not simply about how many followers they have but rather you should focus on the quality of their content.
Consider the long-term relationship. You get more bang for your buck when you develop long-term, mutually beneficial relationships with your influencers.
Monitor and engage on a human level. Monitor influencers who serve your industry and topic clusters to find content that's a match. Then engage them via your brand's or an executive's social media account to reference their work and pursue the relationship over time.
Think micro, not macro. Pursue micro influencers who specialize in a particular topic area or who model your target audience but have smaller followings.
Measure results. There are a number of different ways to measure the success of a B2B influencer, depending on your particular marketing goals so make sure to define your metrics for success.
Twelve Design Trends to Watch in 2022
Adobe Stock has revealed its latest trends forecast and there are a few surprises. This past year has been quite the rollercoaster, but graphic design has kept on moving with original and innovative designs being created every day. See all the trends in this video.
Took a photo that you are proud of?
Send it along and our team will select amongst those submitted to be featured in our next FGF.
Lake Tahoe is the largest alpine lake in North America at about 1,644 feet deep. To put that into perspective, you could submerge the Empire State Building in it.
Recent Blogs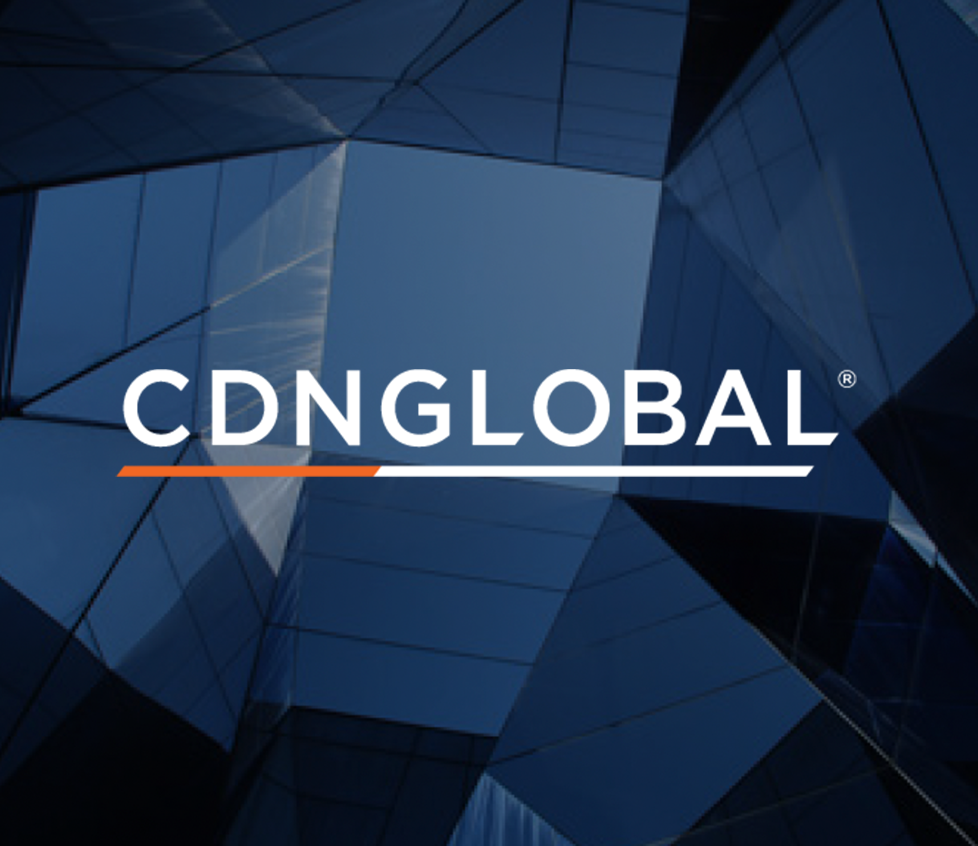 November 22, 2023
#CDNGLOBAL® Completes Canada-Wide Operations Goal With the Opening of its Toronto Office
Read more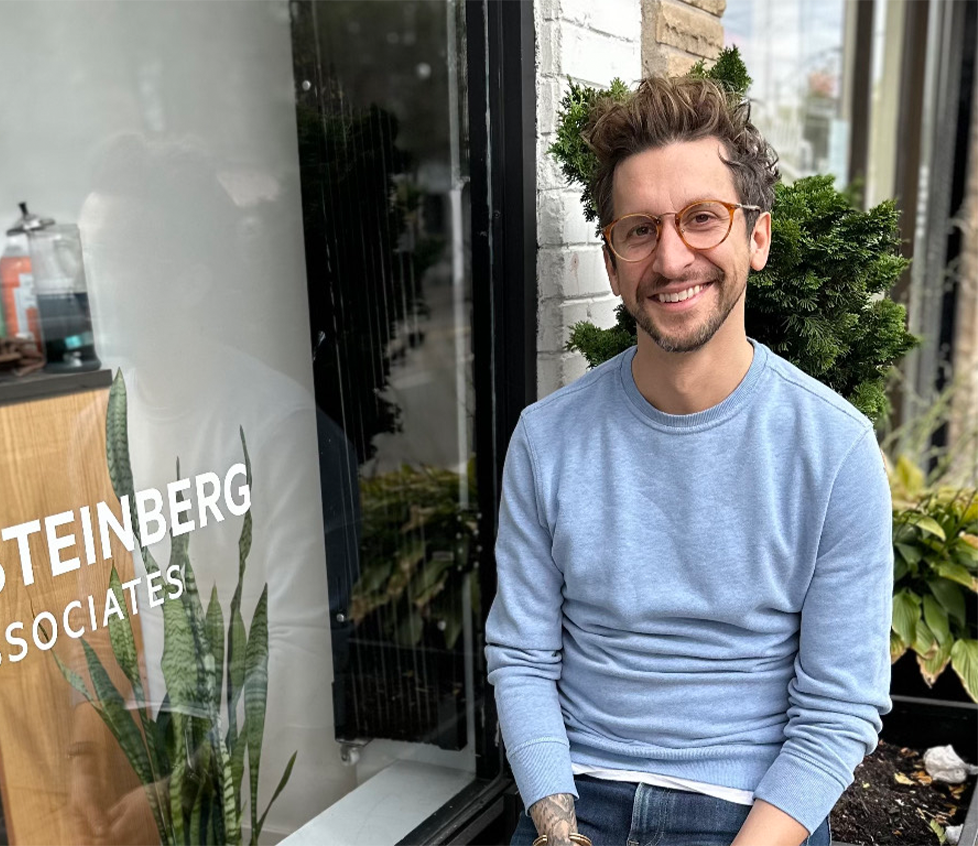 November 16, 2023
#Renowned Stylist, Benjamin Raine Honours John Steinberg's Legacy at Western Harbour Castle Award Show
Read more