February 18, 2022
Volume 3, Edition 99
Leverage QR Codes to Connect with Customers
The pandemic made QR codes more essential and ever-present. They have become an attractive tool for marketers, thanks to their ease of use and higher adoption rates.
It's projected that 83.4 million US adult smartphone users (37.5%) will scan a QR code this year and 42.6% by 2025.
#ProTip: Marketing and advertising strategists should focus on creating QR codes that enable more innovative, enjoyable, and useful customer interactions. This can be achieved through gamification (including games to obtain discounts), access to promotions and deals, and information about product origin history and traceability, capabilities, or reviews.
Here are some easy ways to integrate QR codes:
Adding a QR code to business cards, product packaging, brochures, print advertising, and direct mail can create additional marketing touchpoints.
QR codes on packages or labels can give consumers more product information.
In-store QR codes on purchase receipts, price tags, shelves, buildings, and even staff can wear them to enhance the shopping experience.
Need help developing a strategy that includes the use of a QR code? DM us!
TikTok Made Me Buy it
The #tiktokmademebuyit hashtag has 8.8 billion views on TikTok to date.
Here's a quick break down of the viral hashtag:
According to research firm Luth, 83% of TikTok users report going to the platform for product reviews, and 67% said they were inspired by the community to shop even when they weren't looking to do so.
52% of TikTok users worldwide said they search for products or shop on the platform. Even more interesting, 60%, said they follow brands on TikTok, and 68% said they find advertising content specifically to be unique or different from any competitive platform.
This year, 45.7% of US marketers from companies with 100 or more employees will use TikTok for influencer marketing.
Beauty products that went viral on TikTok saw an average of 85.3% sales growth month-over-month on Amazon, per Similarweb.
Last holiday season, TikTok released the 'TikTok made me buy it' gift guide, featuring an assortment of products that went viral on the platform during the year. Products spanned beauty, home, tech, food, and apparel categories.
Want to integrate TikTok into your social media strategy? DM us!
#TeamTips: B2B Media Planning
Part 1: The Brief
There is a lot more to B2B media planning than finding the most appropriate trade publication/site and targeting on LinkedIn. The first fallacy of this process typically happens when, perhaps subconsciously, we assume the only way to reach a B2B target audience is when they are at work or doing work.
The world has changed significantly over the last few years. Many magazines have ceased publication or significantly reduced frequency, in favor of online. With the COVID pandemic, more and more professionals are working remotely from home. This is unlikely to go back to where it was pre-pandemic. Leading industry events and conferences have also gone through a major overhaul and are now being watered-down by online events/conferences and webcasts.
So, what does this mean for B2B marketers? Well, there is both good and bad news that comes out of this. The bad news is that we can't rely on old fashioned means of face-to-face networking, necessitating a much more strategic and disciplined approach to reaching your B2B target. The good news is that there is a lot more data available through measurement and tracking of new marketing efforts. With this comes more informed analysis and strategies.
The Brief
A detailed and accurate campaign brief can make the difference between a successful, disciplined B2B strategy, and one that is just a combination of unrelated tactics. The brief should contain all the information about what the advertiser wants to get out of the marketing campaign. This includes company vision, marketing objectives, media objectives, KPIs/sales goals, target audiences, customer insights, among other things. This should be a collaborative effort between all stakeholders, to ensure everyone is on the same track, and working towards the same goals.
Matan Ahlfeld is a Media Planning Strategist at Zenergy Communications/
Next week Matan will provide insights into audience targeting.
Have an Interesting Perspective on Your Industry that You'd Like to Share?
#BeOurGuest
Showcase your ideas and discuss what's on your mind by being a guest columnist in our #FGF newsletter! With a reach of 20,000 weekly readers and an average open rate of 20%, you'll get the attention of industry leaders directly.
DM us!
What We're Reading
Please share what you're reading by tweeting #FGFreads or DM us.
#FGFStory: India's Mass Tree Planting Success: Forest Grows by Half-Million Acres
A report from the Forest Survey of India (FSI) found that recent tree planting activities have taken root in terms of the overall forest coverage in the nation. The country's forests have grown by 870 square miles of forest, more than half a million acres, over the last three years.
Over the past few years, there have been some monumental tree planting efforts undertaken, by Indians. In 2016, Indians planted 50 million trees in a single day in the state of Uttar Pradesh. And one year later, volunteers in Madhya Pradesh planted 66 million trees, a world record.
#FunFacts: Content Marketing
Content marketing continues to be the heart of digital marketing. Here are some relevant stats to boost your knowledge!
There are over 500 million blogs on the Internet and 50,000 people search how to start a blog every month on Google.
According to 65% of marketers, SEO is the most effective tactic to drive more traffic.
Blogs are among the top three forms of media used in content strategies, and 69.6% businesses actively invest in content marketing.
The top three content mediums for most B2B marketers are email newsletter, blogs, and social media content.
75% of people, who incorporate visuals in content, drive better ROI.
The majority of B2B content marketers have increased their use of audio/visual content as compared to one year ago.
Videos are becoming a more popular form of media within content strategy compared to blogs and infographics. The most common videos being created are promotional and brand storytelling.
Most marketers are creating content for multiple audience segments, three on average.
Marketers report that the most challenging part of content marketing is generating quality leads.
Successful blogs are a blend of four content types: guides, How-Tos, Q&As, and lists.
Need help with your content marketing strategy? DM us.
Teamwork Makes the Dreamwork: Meet Shehla Shahid
The Zenergy team is a dedicated force of talent, with a passionate desire to serve. We'd like you to meet our team members. Today we introduce you to Shehla Shahid, our Art Director.
Shehla is a design specialist with 16-year experience in providing imaginative and creative communication and design solutions for businesses, companies, brands, and individuals. She has worked internationally in the advertising world for McCann Erickson and Dentsu, before moving to Canada and joining Zenergy Communications. She has helped shape the communication of quite a few multinational brands like Mondelez, Nokia, Suzuki and Shell with her creative and innovative design skills.
As Art Director at Zenergy Communications, Shehla is responsible for the execution of concept plans for all our clients, visualizing hard-hitting ideas, and designing creative and innovative layouts for all communication materials in print and digital.
Some #FunFacts about Shehla
She has two beautiful Labrador babies – Betsie and Sheroo
Her favorite pastime is cooking – the best way to release stress
She dreams of traveling a lot one day, exploring new cultures, traditions, and food
She was a voice-over artist (IVR) for a big telecom company
Took a photo that you are proud of?
Send it along and our team will select amongst those submitted to be featured in our next FGF.
Liezen, Austria hosts the 'Internationaler Wettbewerb für Violincello' a music competition attracting top performing artists from all over the world.
Recent Blogs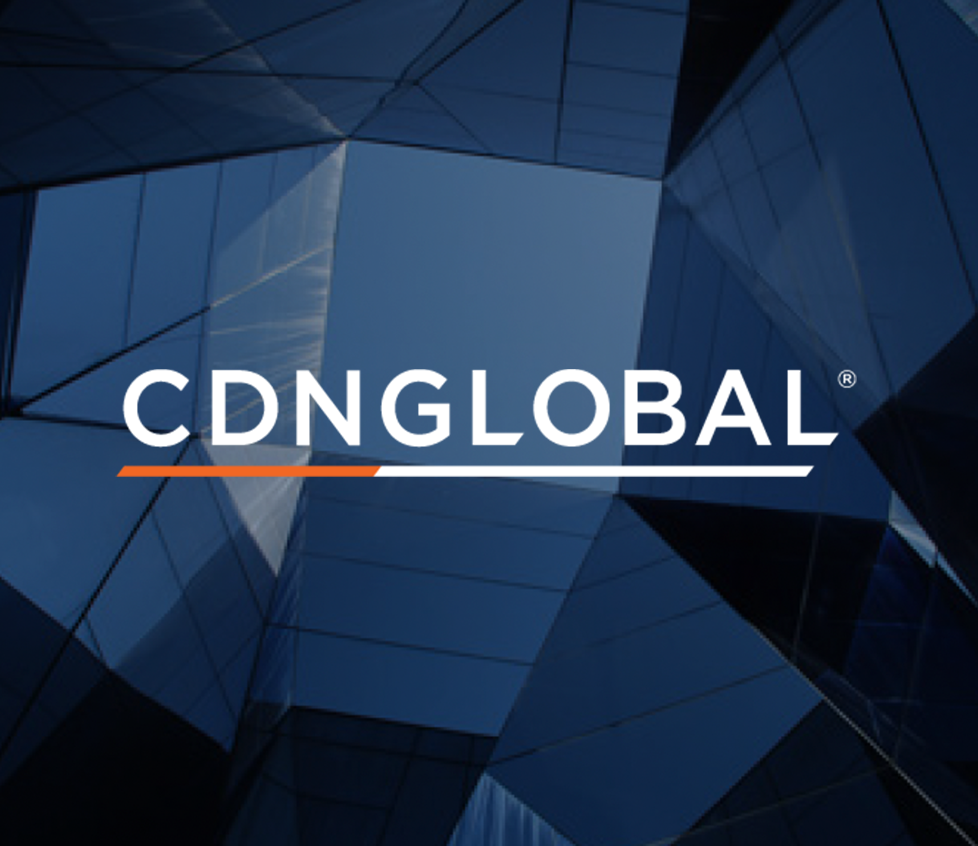 November 22, 2023
#CDNGLOBAL® Completes Canada-Wide Operations Goal With the Opening of its Toronto Office
Read more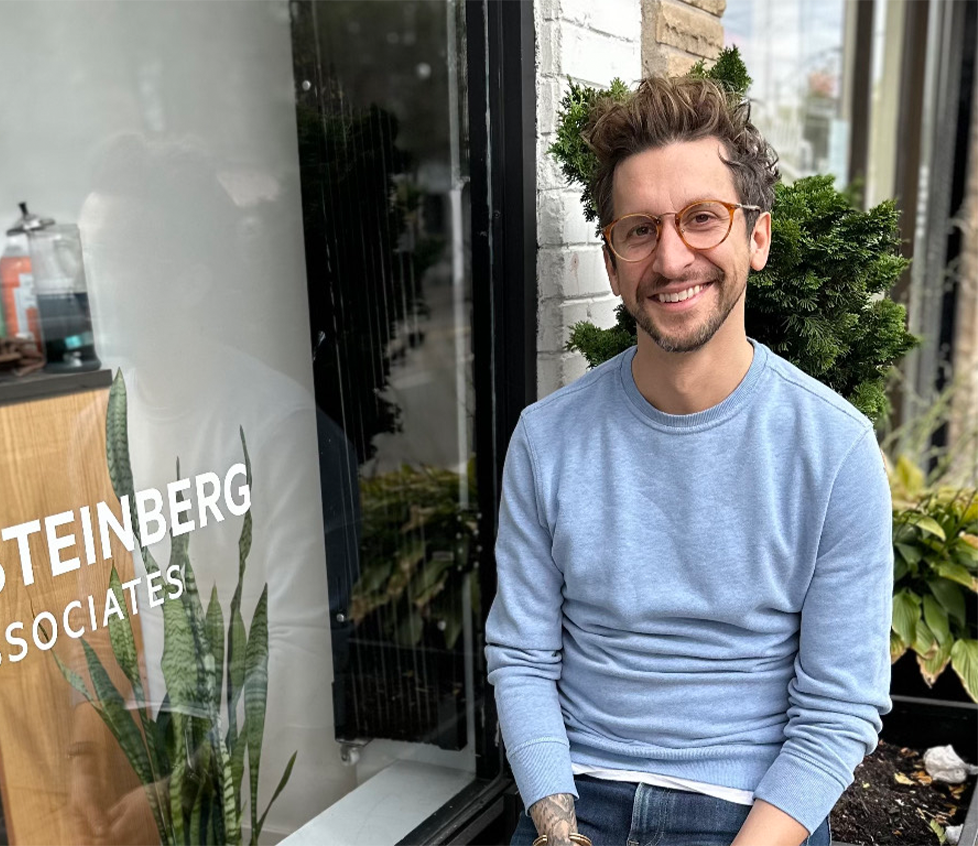 November 16, 2023
#Renowned Stylist, Benjamin Raine Honours John Steinberg's Legacy at Western Harbour Castle Award Show
Read more