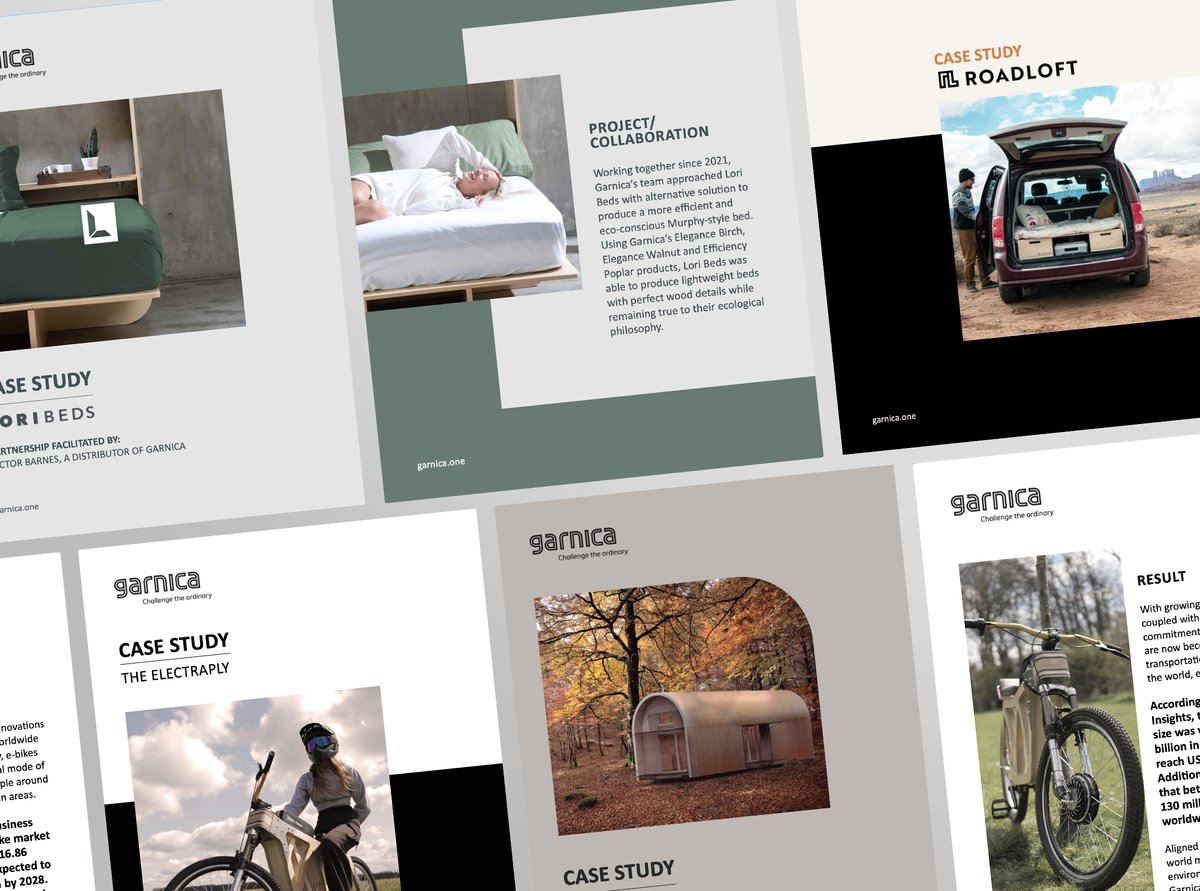 May 10, 2023
Garnica's eighth facility in Treinta y Tres, expected to begin operations in 2024, will support all markets including rapidly expanding presence in North America
Logroño, Spain
and
Wilmington, DE, United States – May 10, 2023 –
Garnica
, a global leader in premium sustainable plywood manufacturing, is expected to open its newest plant in 2024 in the city of Treinta y Tres, located in the northeast region of Uruguay. With over 1.1 million hectares of sustainable tree farms, Uruguay provides a consistent supply of primary materials from the country's flourishing forestry industry. Garnica's decision to establish operations in Uruguay was based largely on the country's stability, high level of professionalism in the industry, access to quality raw materials with the highest sustainability standards, and strategic location to numerous markets, including North America.
"This is an incredible opportunity for us to continue to grow and boost our international presence,"
Garnica's CEO, Christian Michel
,
stated. "The strategic location of this new plant in Uruguay will allow us to increase our production capacity, diversify our raw materials, and expand our product portfolio."
Garnica has always been committed to providing employment opportunities in rural areas and to driving socioeconomic development in the regions surrounding its plants. The new plant is expected to create jobs for over 150 qualified factory and office personnel as well as the indirect employment of construction workers and machine operators. Garnica will also collaborate with local institutions to promote economic development in the area to ensure the success of the project.
Objectives of the Treinta y Tres plant
The facility will improve and expand Garnica's product portfolio as the region provides access to the Eucalyptus grandis wood, a local and sustainable species of FSC® certified tree farm wood that is new to Garnica and will complement the company's signature poplar wood products.
Construction of the plant is anticipated to begin in the next few months, with plywood production expected to commence in 2024. Following the land transfer on April 18, 2023, the Uruguayan Minister of Work and Social Security, Pablo Mieres, welcomed Garnica to the country and publicly endorsed the project citing it as a significant source of quality employment and economic development for the area.
Garnica is a leading global manufacturer of premium, sustainable plywood. Its unwavering commitment to responsible forestry and the promotion of a circular economy has been integral to its identity since 1941. The company offers lightweight, durable plywood for a range of applications including furniture, housing, transportation, and interior design. With 1,200 employees across its seven European production centers, Garnica's dedication to responsible forest management, quality products, and unwavering reliability makes it a trusted partner for businesses worldwide.
– 30 –
Media Contact:
Zenergy Communications
1-866-440-4034